Working efficiently with snow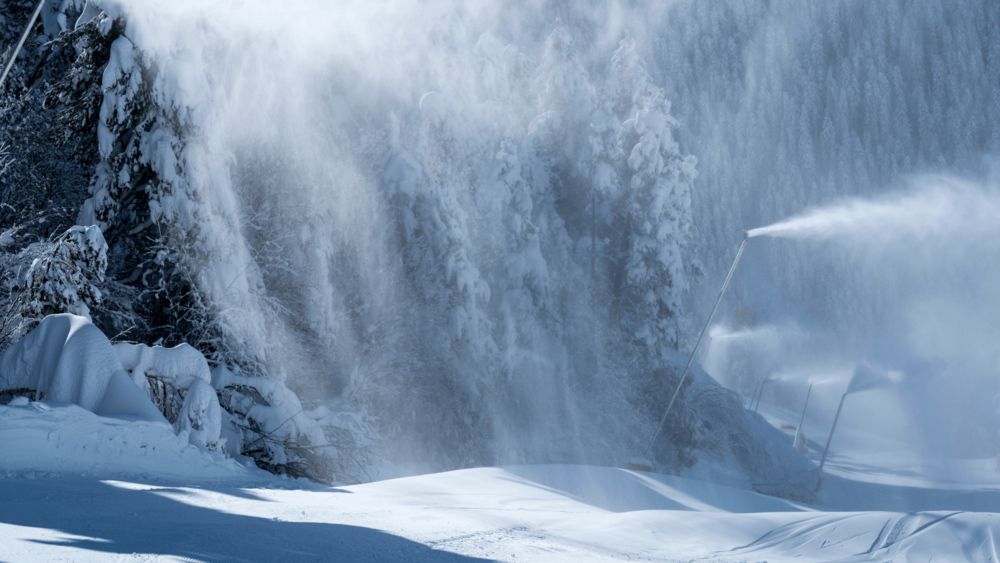 Efficient snow management
With SNOWsat, you are always able to keep tabs on your valuable resources

The costs for water and energy are rising – the prices of raw materials are exploding. The challenges for ski areas are constantly growing and require targeted and data-driven measures to master them. Likewise, changes in society such as the shifting age structure and digital transformation necessitate the support of digital tools. SNOWsat enables you to identify the adjustable elements and variables in your ski area and deal with them appropriately.
How efficient snow management works?
"

No ski resort will survive if it does not save – also with respect to snow.

This is how efficient snow management works
Plan
Starting in summer, define the snow areas and set the target values for the various phases of the season.
Snowmaking
Start the first snowmaking and base-layer snowmaking for the slopes.
Measure
Real-time scanning of snow depths with SNOWsat LiDAR enables you to measure the snow depths.
Check
Compare the defined target values and the actual snow depths in SNOWsat Web.
Adapt
Start targeted additional snowmaking as needed to achieve the defined target values.
Grooming
Start constructing the slopes.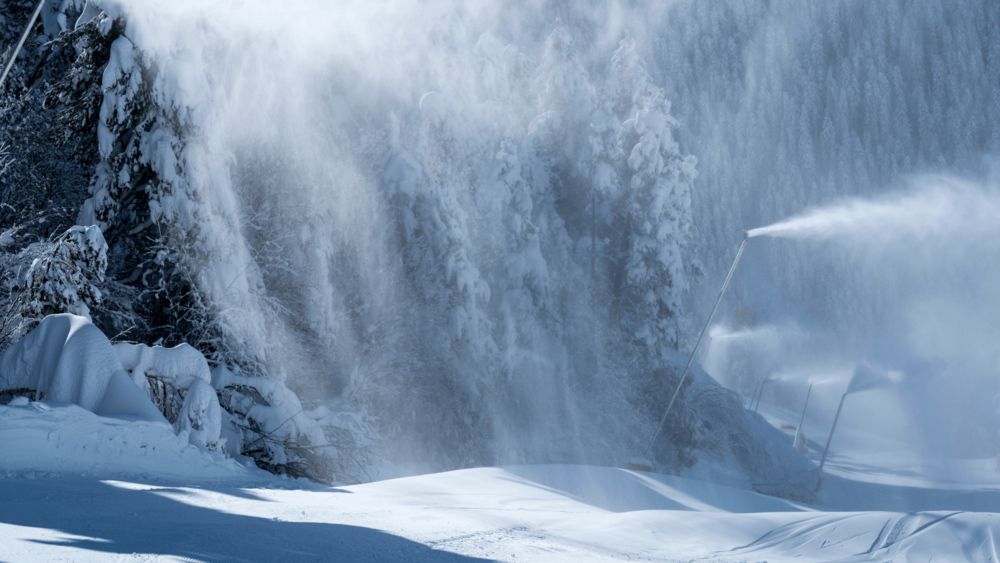 "

100 % of all users reduced their operating costs with SNOWsat.
Opening the slopes earlier and for longer
Open your ski area and individual slopes earlier and longer
through early detection and optimal use of the available snow resources
Ensure reliable snow conditions on your slopes over the entire season
by planning the target snow depths well enough in advance, continuously monitoring the amounts of snow and introducing necessary measures in good time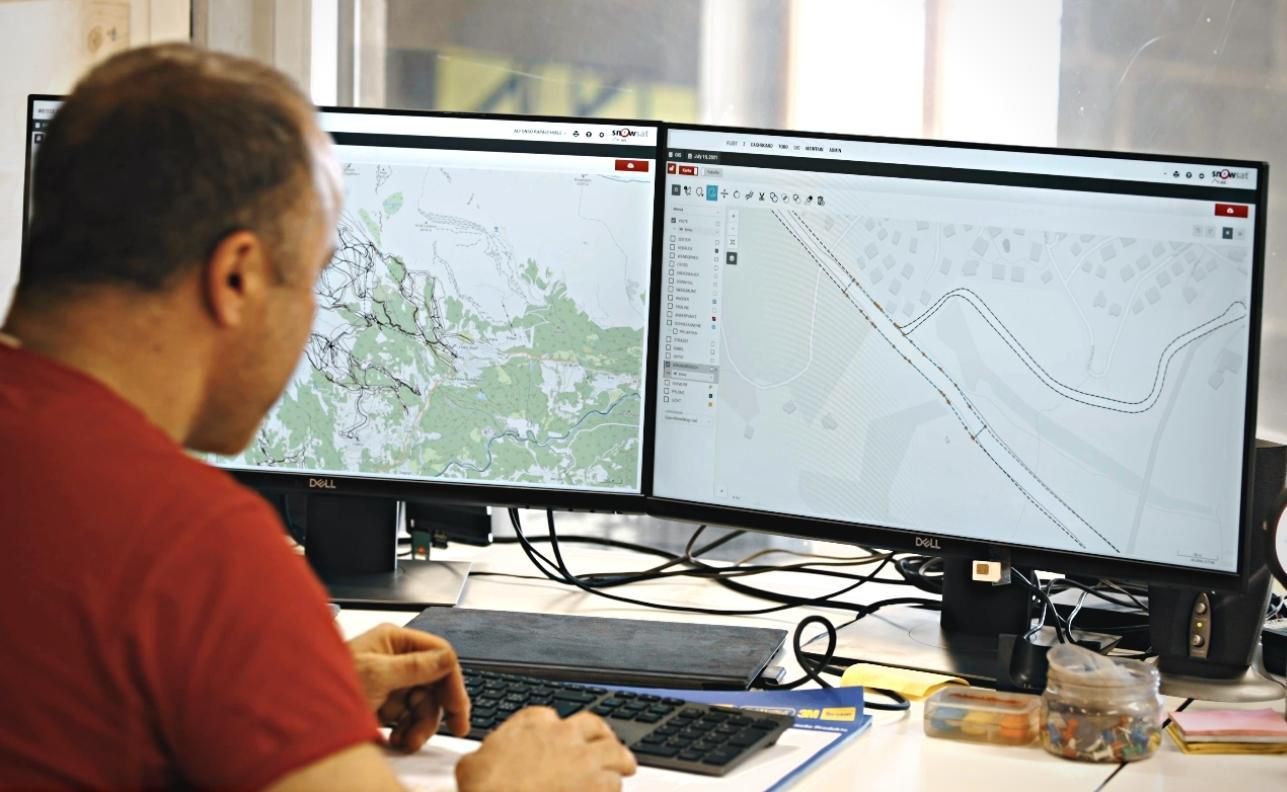 Lower operating costs
through targeted and sustainable use of your snow resources
Reduce the technical snowmaking
by making optimal use of natural and technical snow
Optimize your use of snow groomers
by precisely grooming slope sections and locations that have too little snow or need correction
Lower your expenses for fuel, operation and the time required of your employees
by making efficient and data-driven use of your resources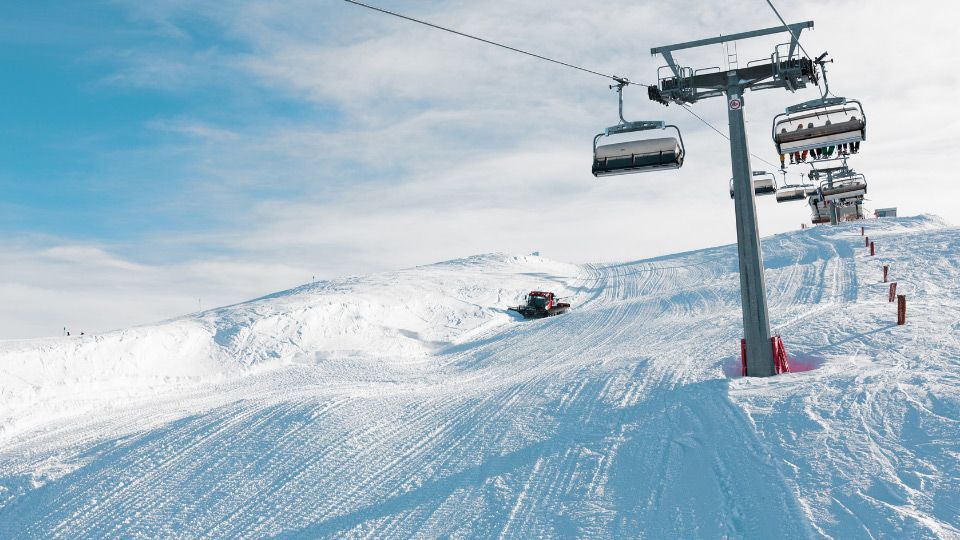 Optimize slope quality
Keep from leaving the snow conditions on your slopes to chance
by purposefully planning the required snow depths even before the first day of the ski season
Deal with areas that have too little snow during ongoing operation in a timely manner
by adapting the required grooming and snowmaking measures in good time

Offer your guests an optimal snow and slope experience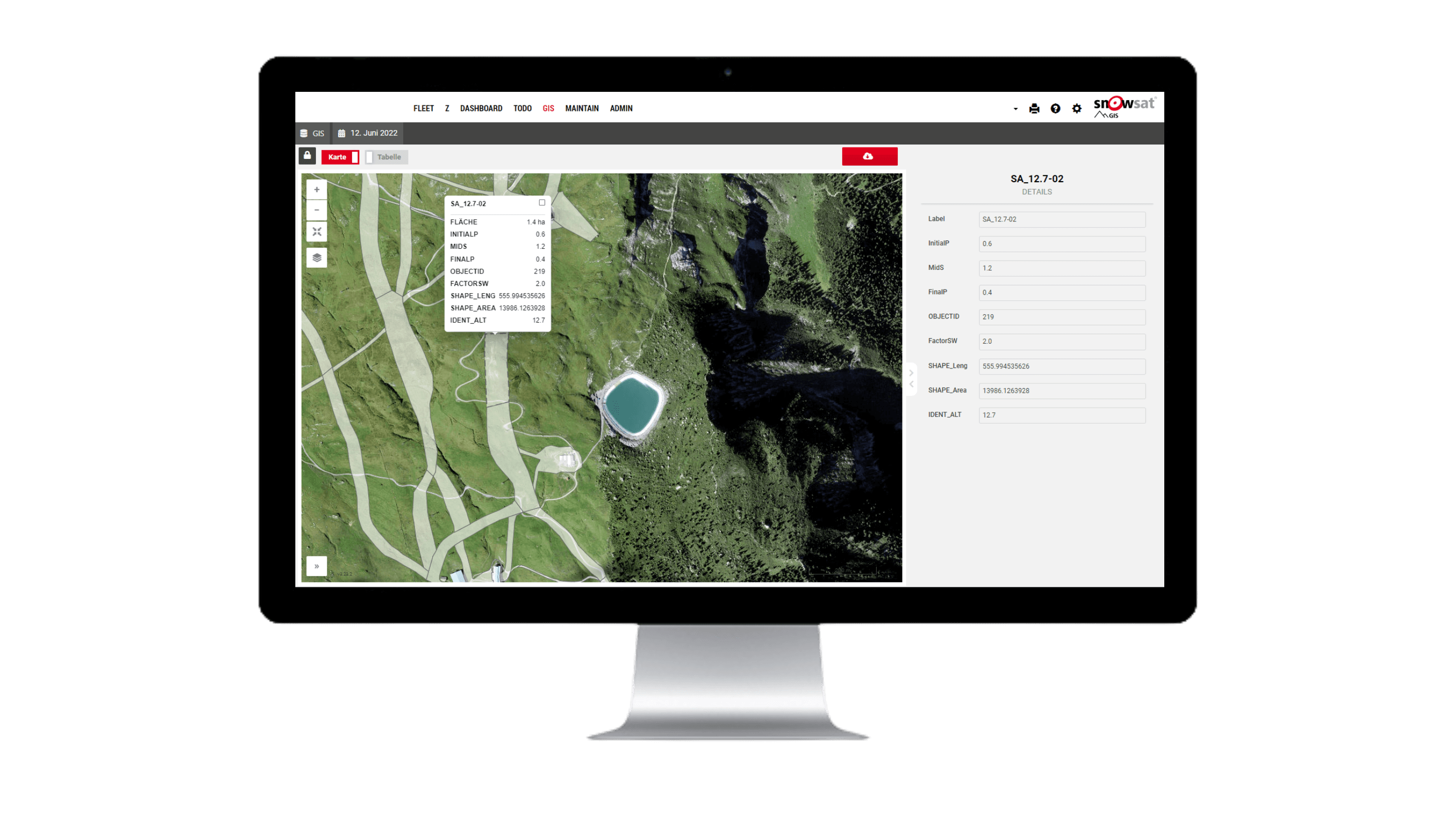 Select the individual slope sections for which you want to set target values.
Set target values for different points in time within the season.
Check the snow conditions in real time
Rely on the actually measured snow depth data
and plan the snowmaking and slope grooming based on the current snow depth map in your ski area
Keep tabs on the conditions in your ski area at all times
through a constant comparison of your specifications and the current snow conditions
Make precise use of your snow groomers and snowguns
by detecting slope sections and locations that have too little snow or need correction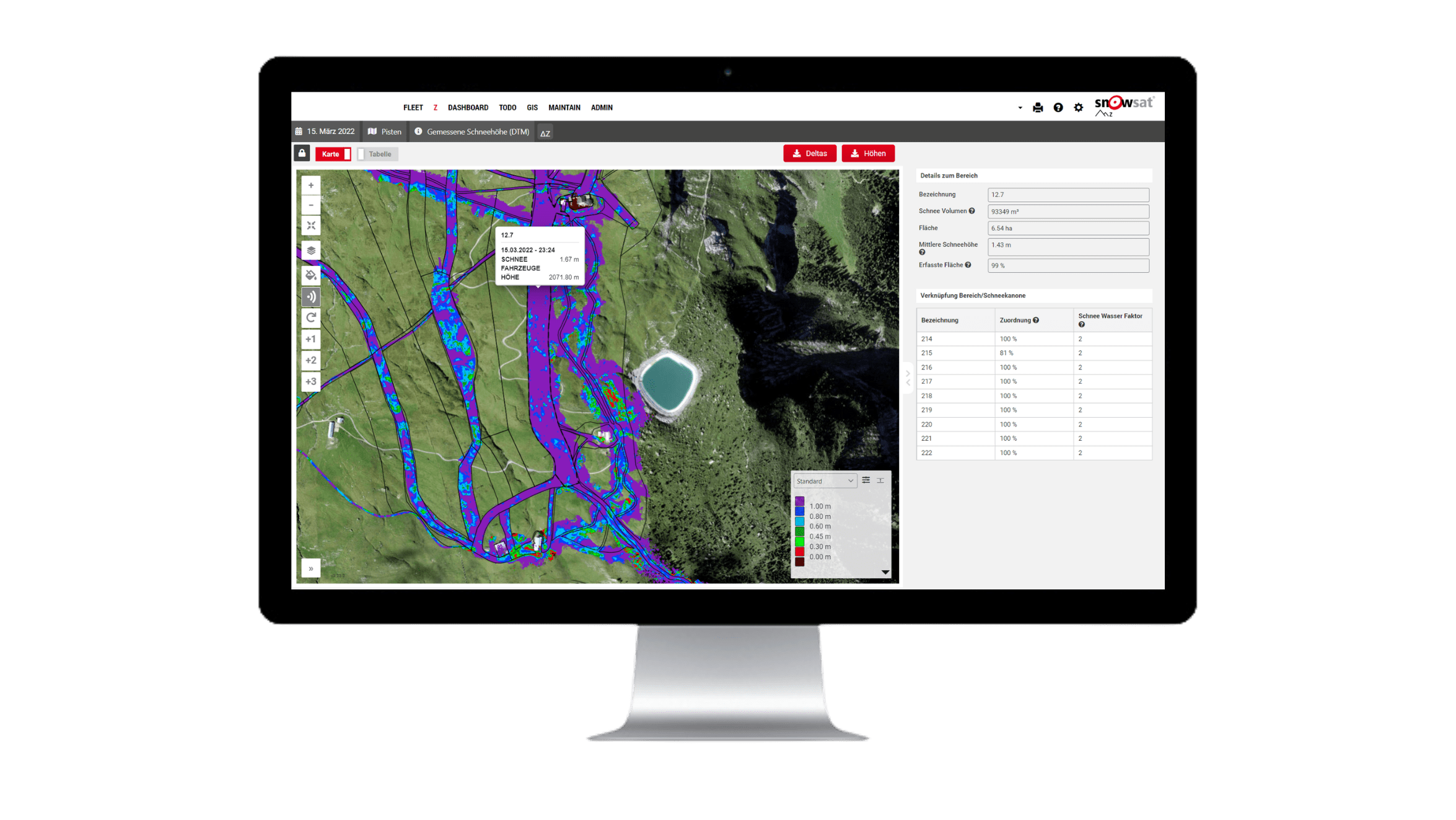 See the complete snow depth situation in your ski resort at a glance.
With the help of the exact snow depth data, you can plan snowmaking and grooming measures in a targeted manner.
Empower your employees
Create an intersection and transfer of
know-how and experience between current and future employees
Ensure simplified and error-free communication between your employees
by having a uniform knowledge base and basis for action

Increase the motivation of your employees
by enabling them to work independently and in a goal-oriented manner based on the uniform data pool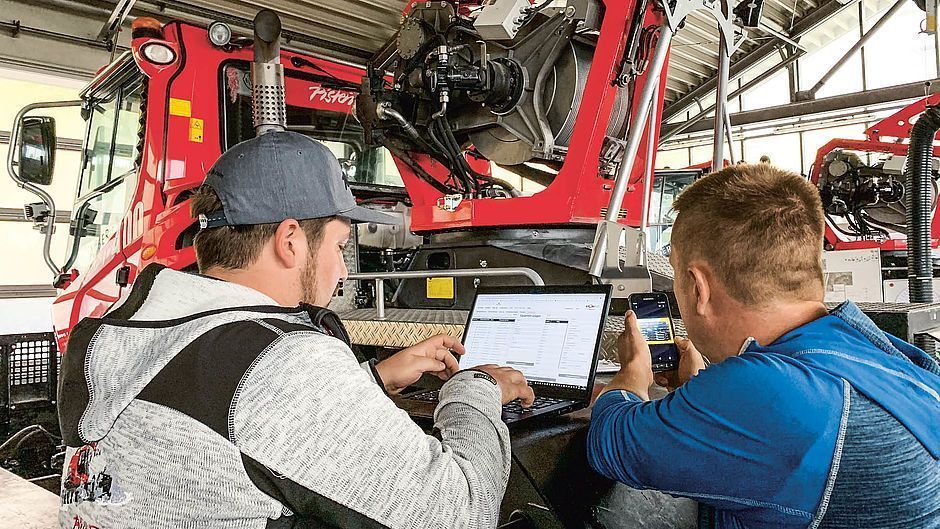 Become an expert
The training academy PRO ACADEMY is your professional mentor along the way.
The goal of the training courses is to train your employees in the ski areas in such a way that your guests are offered ideal ski slopes day after day – with the greatest possible efficiency and conservation of resources. With the SNOWsat training courses from PRO ACADEMY, your employees will become absolute slope experts.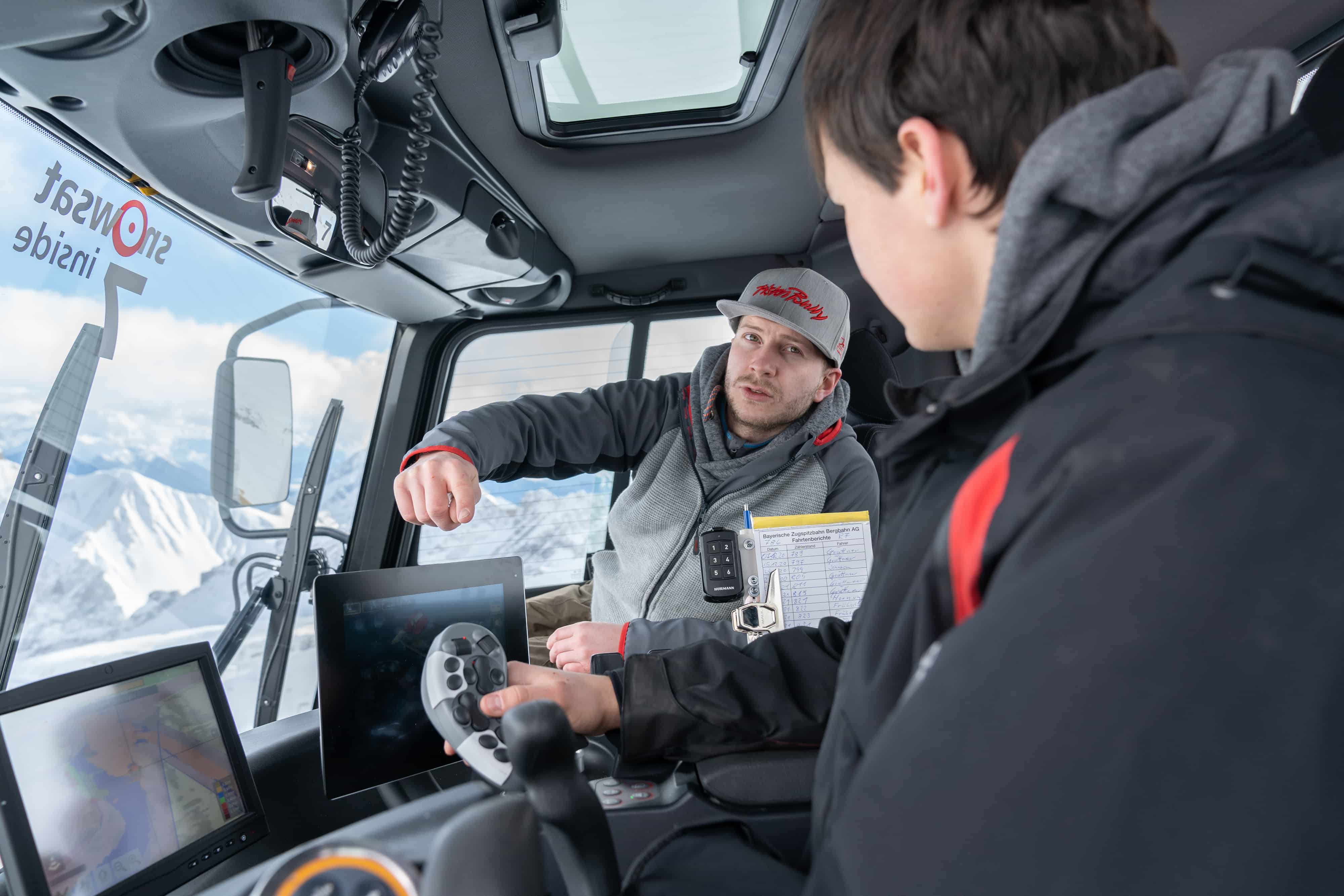 Start now
Write your own success story!
Your contact person will be happy to support you.