SNOWsat GIS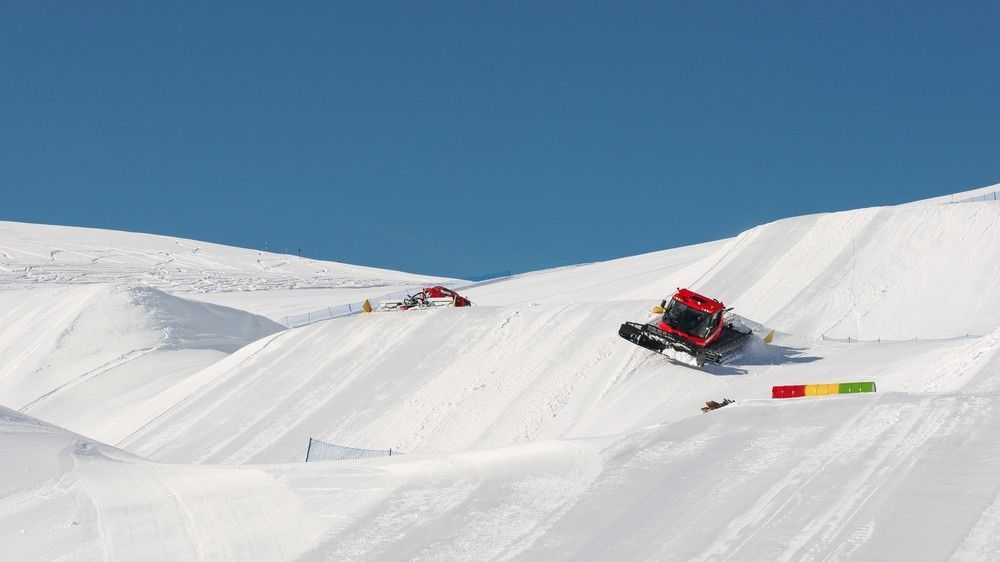 Whether for slope preparation, snowmaking or operational organization - SNOWsat GIS is an indispensable tool for the whole crew. In the software, all geodata are managed centrally and can be updated at the click of a mouse. This means that everyone in the team can access a uniform information base at any time. SNOWsat GIS provides a perfect and fully comprehensive digital shape file of the ski area that everyone can work with - without having to hire a surveying company.
Maximum
flexibility
in
editing
the
geodata
Always adapt the data to the current conditions - quite uncomplicated on your own PC
Mark danger spots and set auxiliary lines or orientation points for operators
Update slope areas and sectors whenever you want to in order to plan, evaluate and optimize snow management and vehicle operations in the best possible way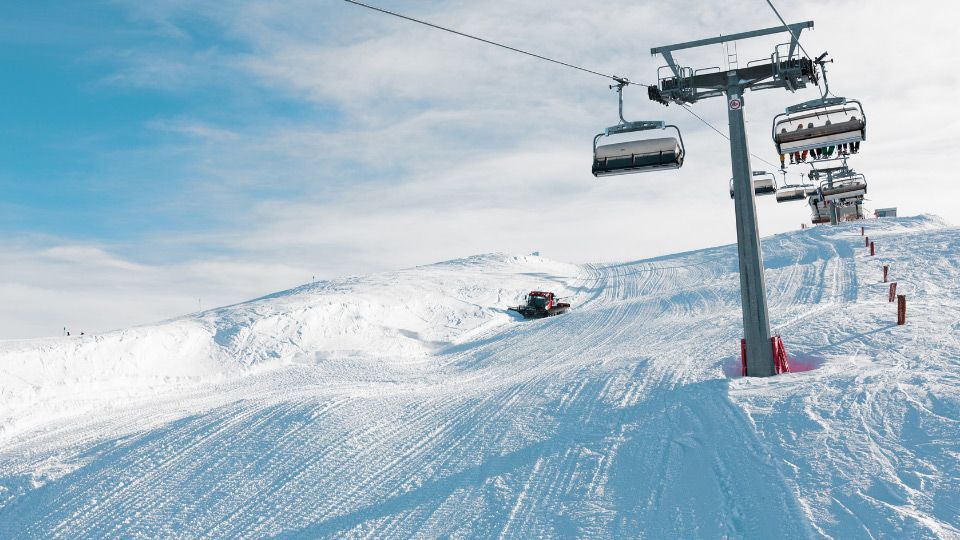 "

SNOWsat GIS helps us to identify critical areas at an early stage and to adapt our snowmaking and slope preparetion measures in a very concrete way.

what is snowsat gis?
SNOWsat GIS provides you with a constantly updated, digital shape file of the ski resort.
The Geo Information System (GIS) of a ski resort contains all spatial data relevant for the daily operation: Slope edges, positions of snow guns, snow areas, anchor points for snow groomers, roads, buildings and many more. These geodata are the basis for essential operations (construction measures, creation of snowmaking and grooming plans or statistics) in the ski resort. Until now, a surveying company often had to be commissioned to manage them. With SNOWsat GIS, the employees in the ski area can flexibly update this data themselves according to the current situation. Due to the high degree of integration, the data is automatically transferred and updated after publication. In the vehicle, as well as in the office applications.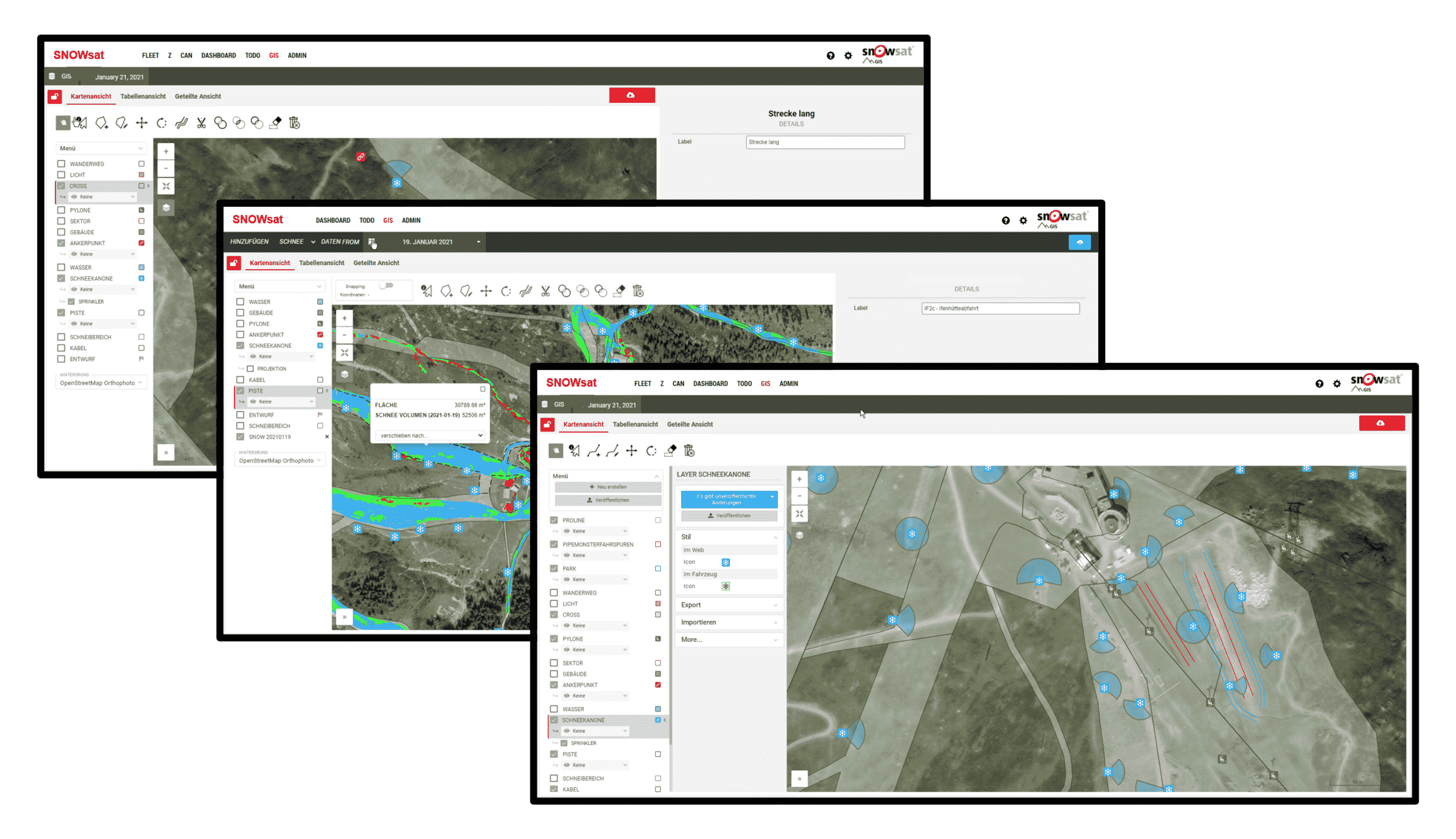 How SNOWsat GIS works
With SNOWsat GIS, you can either add data points manually or record them via the snow groomer.
Vehicles equipped with SNOWsat can, for example, record anchor points or positions of snow guns while driving. In addition, they can drive along the edges of the slopes. The user can then adapt the previous slope edges to the recorded tracks via the software and thus update them. Geodata recorded with a mobile device (e.g., survey stick) can also be imported. The result is an accurate map of the entire ski resort, which is automatically available not only in the office, but also in all snow groomers. By simply adjusting the geodata, you also keep all statistics and evaluations in the office always up to date.
Where are danger spots in the ski area? How do operators orient themselves in poor visibility? With SNOWsat GIS you can mark danger spots to increase the safety of your employees.
SNOWsat GIS makes it possible to mark danger points such as blast poles, blast pipes or avalanche paths in the ski area. In addition, guide lines and points can be set for orientation. Especially in poor visibility conditions, the markings set in SNOWsat help both ski patrol and operators to navigate safely through the ski area.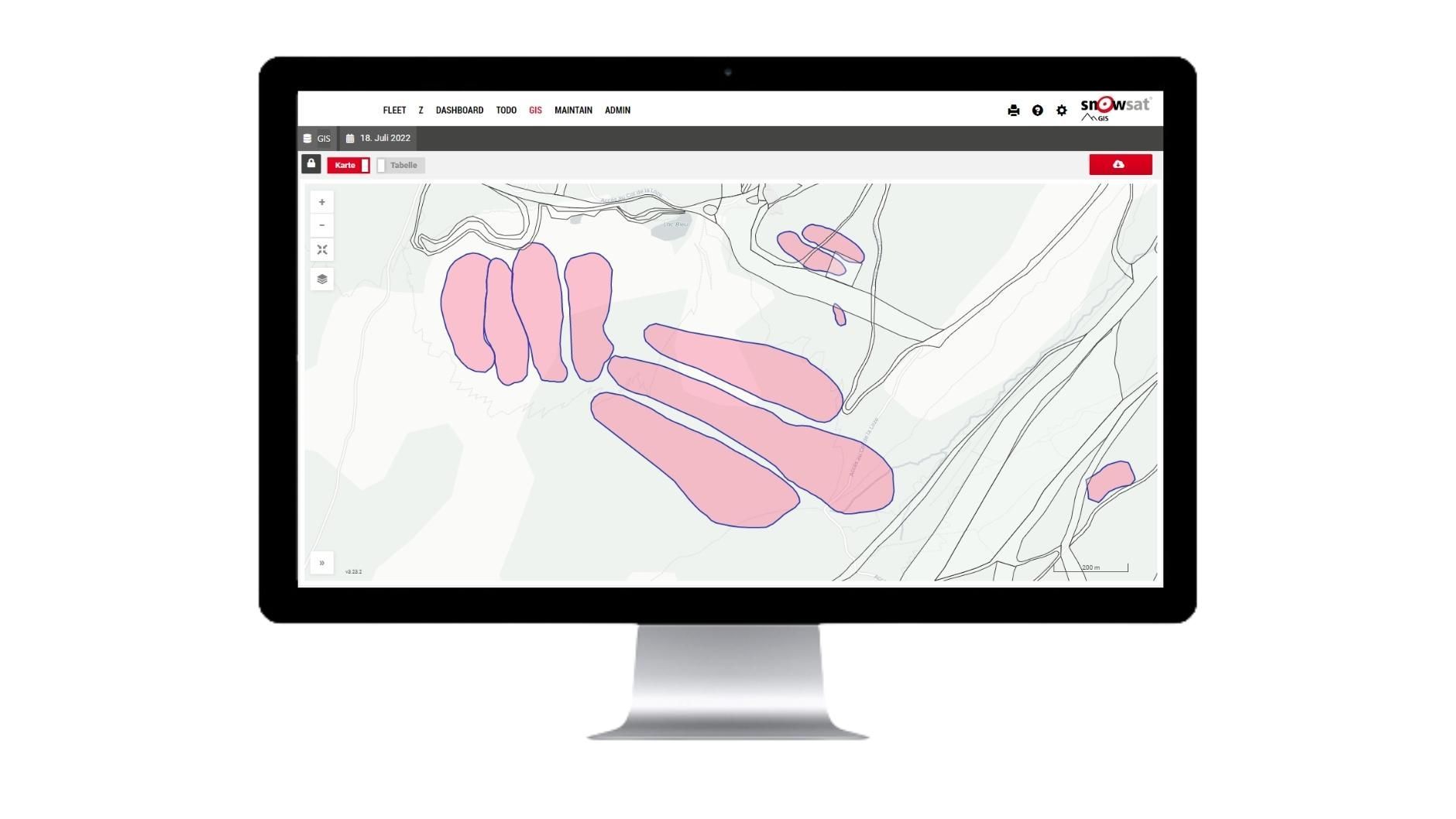 Where does the power cable run? Where is the video screen positioned? With SNOWsat GIS you can easily reproduce the technical setup of events.
At events such as World Cups or other sportsevents, there is a lot to consider off the slopes. Numerous cables have to be laid, video walls installed and safety precautions observed. With SNOWsat GIS you can mark and save important points. You thus record exactly which cable is laid where and can easily retrieve this setting for upcoming events. This significantly reduces the planning effort and also supports new employees.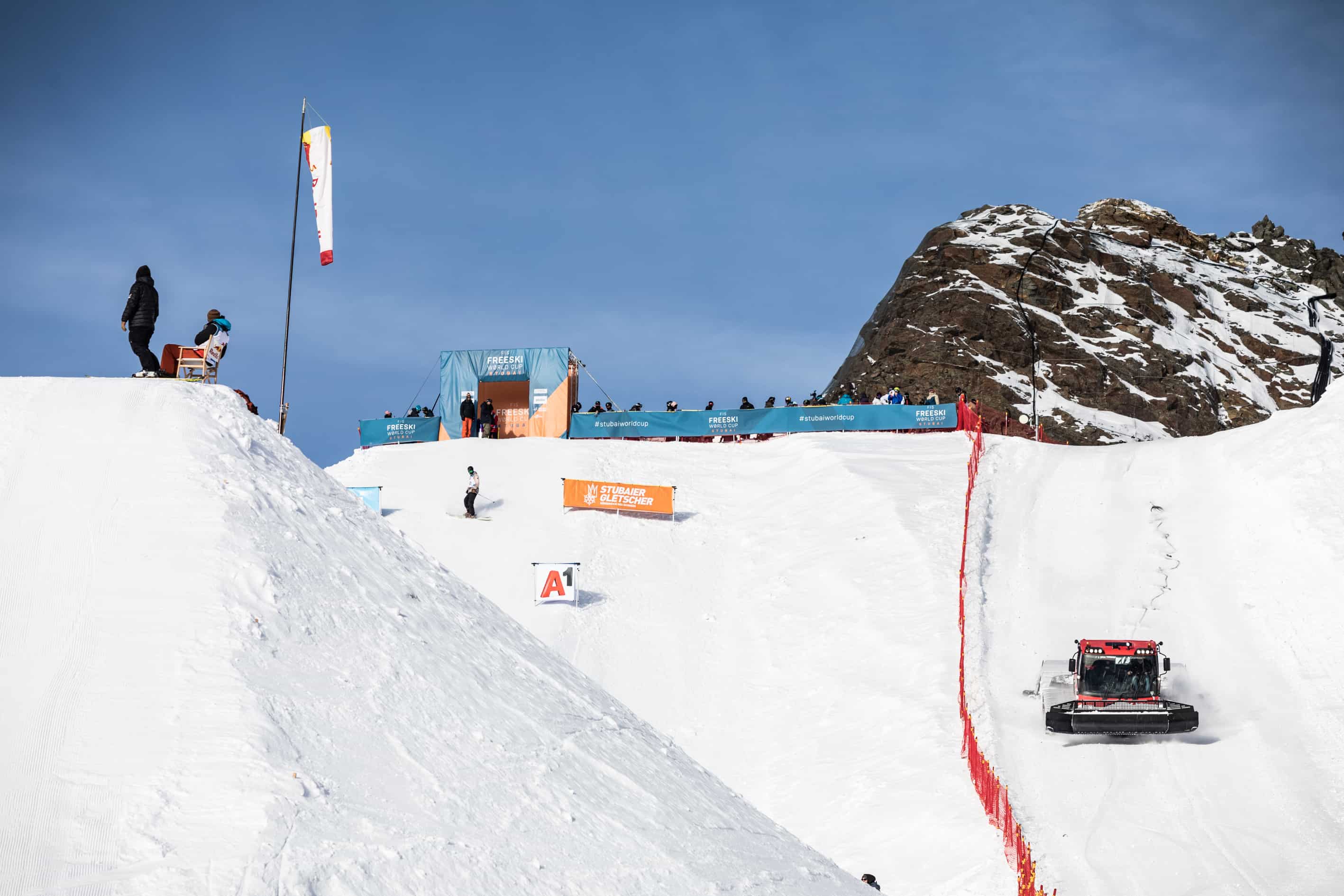 Conserve resources – save costs
We all face challenges: Resources and energy are becoming rarer – while becoming more and more expensive. SNOWsat supports you in not only continuing to keep up your snow management under enormous conditions, but in mastering it efficiently.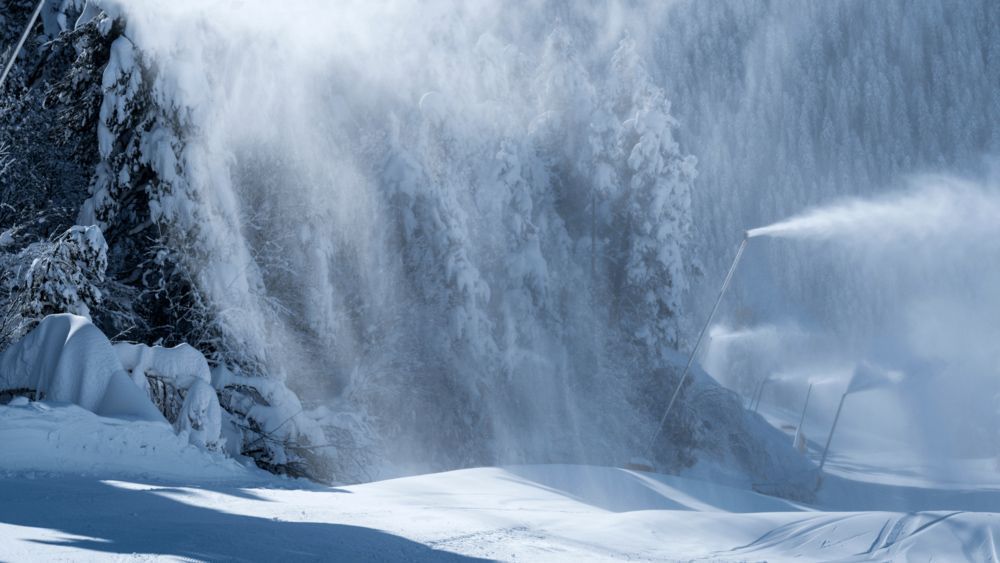 Learn more about SNOWsat GIS.
Get in touch with us today!