maintain basic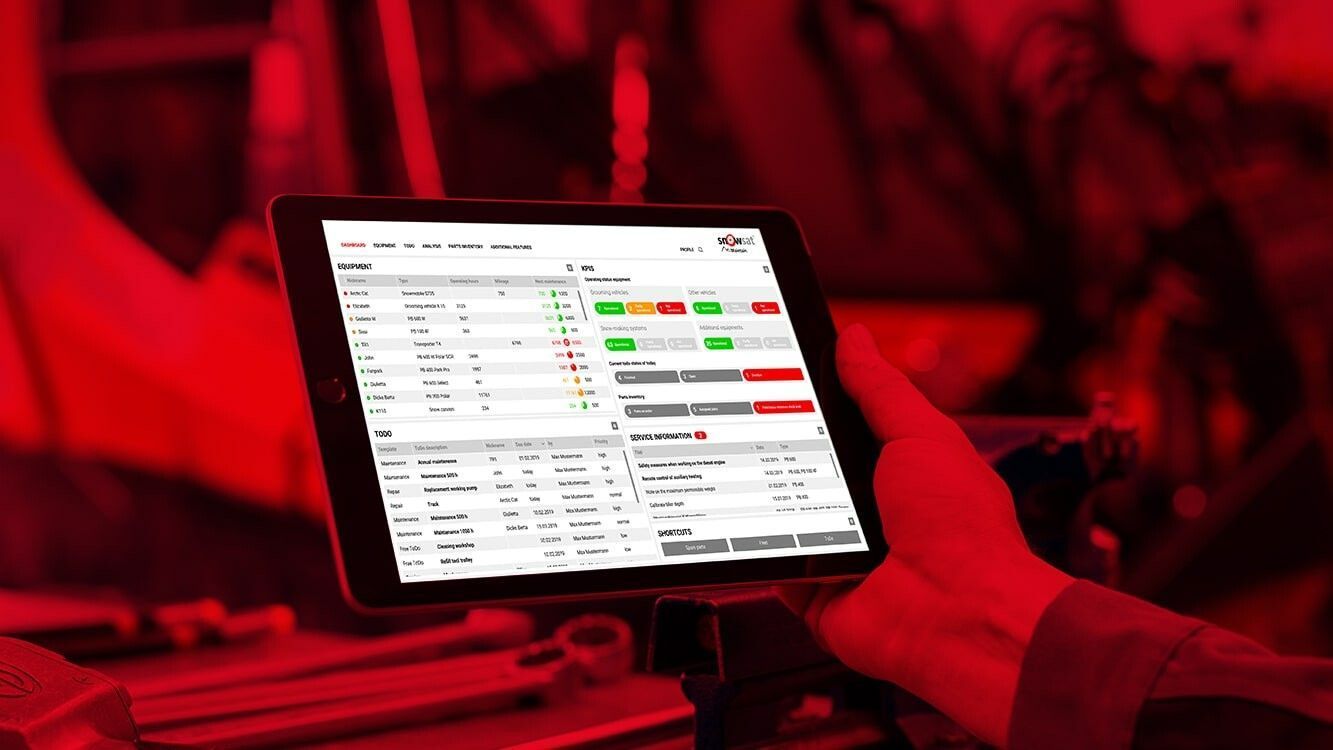 Start digitizing your maintenance processes now - easily and free of charge
SNOWsat Maintain is the solution for efficient maintenance management from Kässbohrer Geländefahrzeug AG. The free version is now available to all PistenBully customers. Manage all important information about your PistenBully with one single application. Get to know the digital service record. Never miss maintenance again. Experience SNOWsat Maintain!
How to get started
To sign up for SNOWsat Maintain Basic please contact your local service partner. He will set up an account for you and assist you getting started!
Overview
of
your
PistenBully
fleet
SNOWsat Maintain Basic provides maximum transparency: At a glance, you can see the vehicles and additional equipment, including their operating hours
Schedule
maintenance
in advance
SNOWsat Maintain Basic automatically shows you upcoming service intervals based on operating hours, so you can schedule maintenance in good time
SNOWsat Maintain Basic automatically informs you about maintenance. In addition, the required spare parts are stored for each maintenance step and can be ordered directly in the spare parts web store via the interface
Uniform
information
base
for
all
employees
Everyone can access manufacturer information (Kässbohrer only) and vehicle-related documents
The digital service record seamlessly documents all processes for the entire history of the equipment. In just a few clicks you can access individual detailed information, such as work completed, operating hours and spare parts usage. This allows you to trace exactly where specific costs have been incurred and what these consist of.
With just a few clicks, you can create your own fleet in SNOWsat Maintain Basic. This gives you an overview of all PistenBully and the associated attachments - including the current operating hours.
You can always access the latest maintenance plans for your PistenBully in SNOWsat Maintain. The required spare parts are stored for each individual maintenance step. You can see directly which parts are needed for the upcoming maintenance. The maintenance checklists are generated automatically on the basis of stored maintenance plans in accordance with the maintenance interval and your selection.
Vehicle-specific documents for your PistenBully are automatically recorded for the respective equipment. For example: Operating manuals, maintenance instructions, customer information, workshop and spare parts information. The system notifies you if there is new information or updates.Your digital files are always available with SNOWsat Maintain and you can access your documents in seconds.
Never miss a service date again! The digital service record displays all upcoming services for your equipment and sub-equipment. This overview of all services increases your planning accuracy and guarantees vehicle availability.
With SNOWsat Maintain Basic you have direct access to the new spare parts online store and can place orders even faster and more efficiently.
The maintenance plans with the integrated checklists show you which spare parts you need for the next maintenance. Due to the complete link between SNOWsat Maintain and our spare parts online store, missing spare parts can be ordered online quickly and easily without additional login.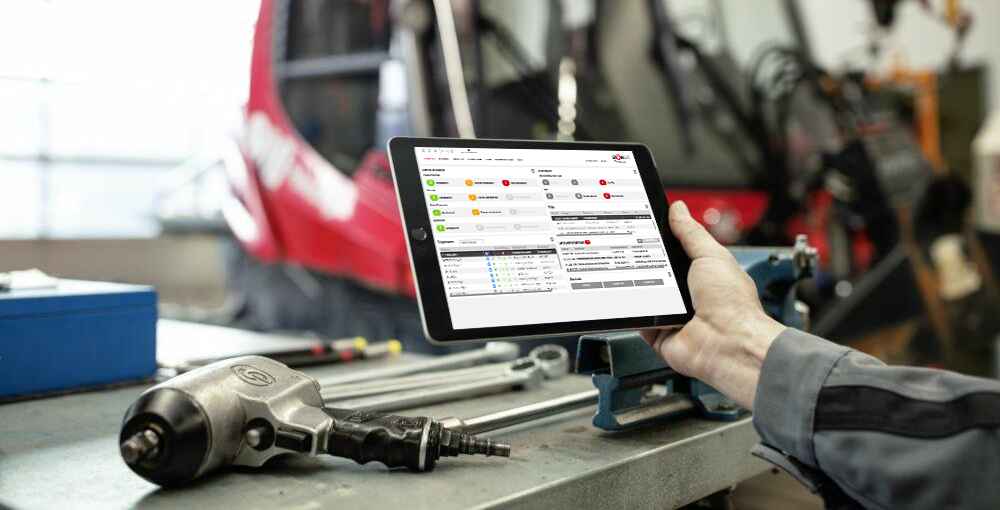 SNOWsat Maintain Professional
SNOWsat Maintain Basic is the first step towards digital maintenance. Discover SNOWsat Maintain Professional now and use all the advantages of the platform for the maintenance of all assets in the ski area!
Maintenance plan Management
Contact your local service partner to get your free access to SNOWsat Maintain Basic!