Maintenance made easy
SNOWsat Maintain scores with years of experience and many satisfied customers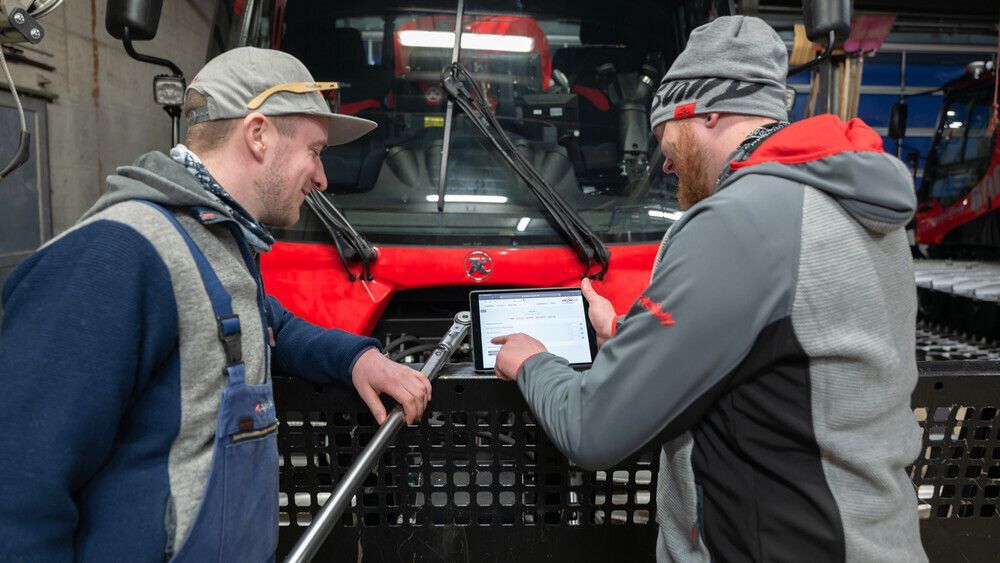 Successful operation of a ski resort involves more than just switching on the lift. To ensure that everything runs smoothly, all equipment must work reliably and safely at all times. At the same time, it is important to keep an eye on the costs. Maintenance plays an essential role here. All this can already be managed quite easily - with SNOWsat Maintain. In a surprisingly simple way!
Maintenance 360°
The vehicle fleet, lift and snowmaking systems, the entire infrastructure from safety fences to fire extinguishers - but also the building technology with garage doors, ventilation systems and fire doors: Everything must be regularly checked and maintained! This generates important data that must be documented and processed. Keeping track of all these tasks, deadlines and costs is not easy - and requires more and more discipline and organization in everyday work.
A flood of tasks for maintenance and control
Knowing the facts is key to keeping all systems running reliably and safely. At the same time, this data forms the basis for improving efficiency and making budgetary decisions. A complex challenge - for everyone in the team!
Everything at a glance with viable useful processes
This is the idea behind SNOWsat Maintain: a platform that digitizes and structures all maintenance processes so that all data and costs can be easily queried and evaluated. This improves communication, reveals potential savings and helps to make the right decisions.
Uniform knowledge base for all
The entire team has access to the platform. All tasks and deadlines can be planned and assigned to specific team members. Everyone can process orders, add information and access plant-specific documents. In the field, in the workshop or in the office. This creates seamless documentation, a transparent knowledge base, clear processes and unambiguous communication. And - quite incidentally - makes for a satisfied team!
Successful in use
SNOWsat Maintain was developed in close cooperation with the customer - as is customary with products from Kässbohrer. Product management also ensures that further product development is bound to customer input. This is why SNOWsat Maintain has established itself very successfully on the market in a short time. Users are enthusiastic about the well thought-out all-round solution:
Erwin Feichter, workshop manager Alta Badia: "With SNOWsat Maintain, I manage all the work carried out on our snow groomers. I create maintenance plans and individual service booklets. Later, I would also like to manage our agricultural and construction machines with SNOWsat Maintain. The online training was helpful for us in the beginning to learn how to use it. Next, I want to do inventory with SNOWsat Maintain and create evaluations and comparisons for different machines to achieve cost reductions."
Justin Magner, Shop Manager Squaw Valley: "SNOWsat Maintain helps us with our day-to-day operations on the shop floor. Mechanics and drivers can quickly exchange information via the app. This allows us to see in real time what equipment is operational and where repairs are due. SNOWsat Maintain is very comprehensive. Together with the other SNOWsat solutions, SNOWsat Maintain provides all the important information about the entire fleet!"
Get started easily and free of charge: SNOWsat Maintain Basic
SNOWsat Maintain Basic is a free entry-level version available to all PistenBully customers. Among other things, SNOWsat Maintain Basic offers the following advantages:
Digital service booklet of the PistenBully
PistenBully maintenance plans including automatic reminder function
Central provision of all vehicle-specific documents
Simplified spare parts ordering (interface to the PistenBully spare parts webshop)

Get started with SNOWsat Maintain Basic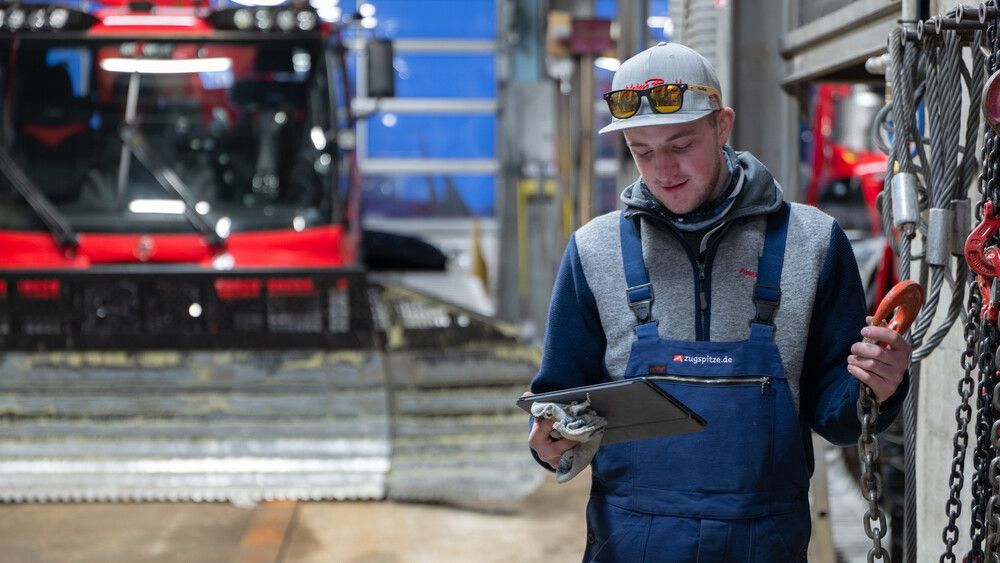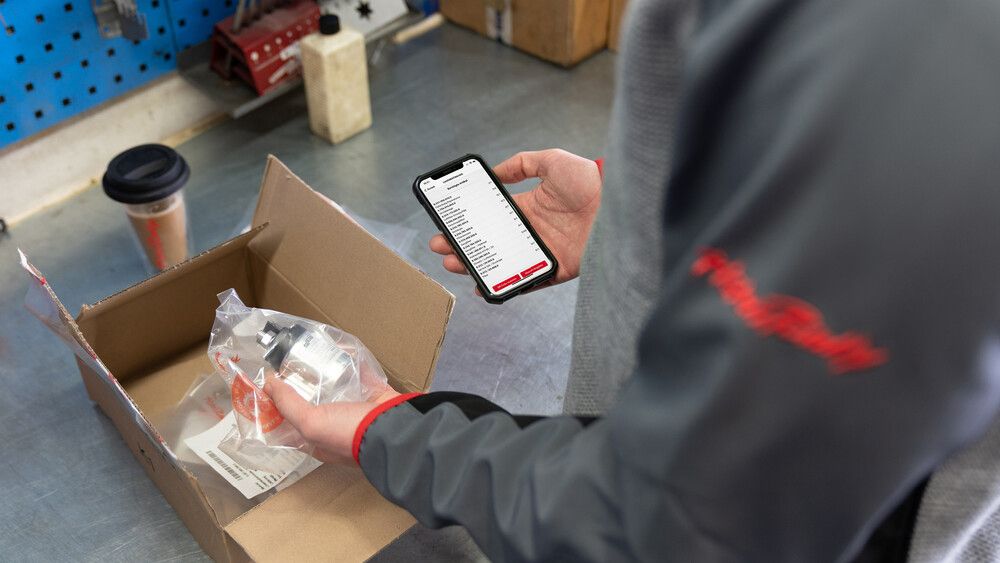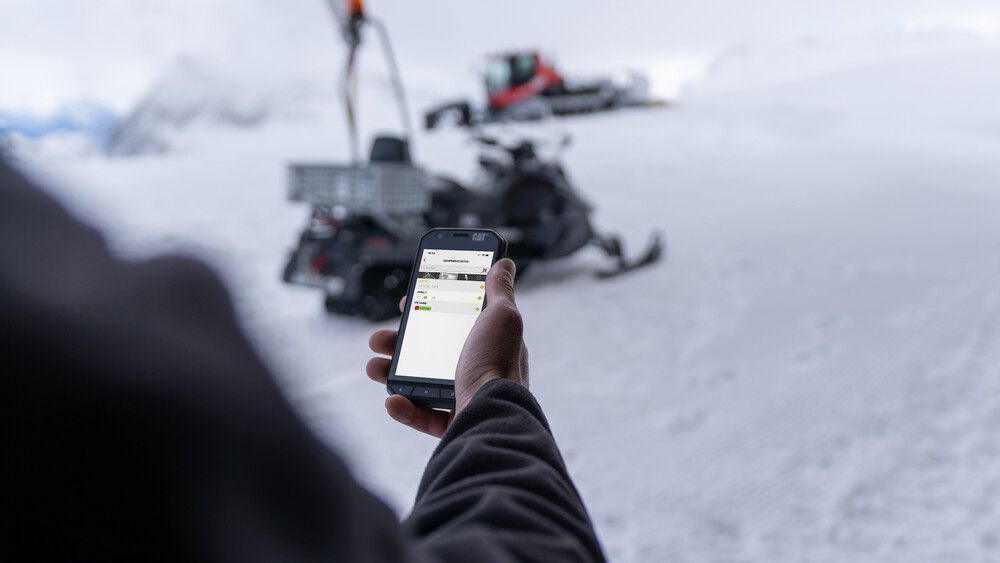 SNOWsat Maintain means much more than vehicle maintenance - with SNOWsat Maintain you have the entire ski area infrastructure under control at all times!