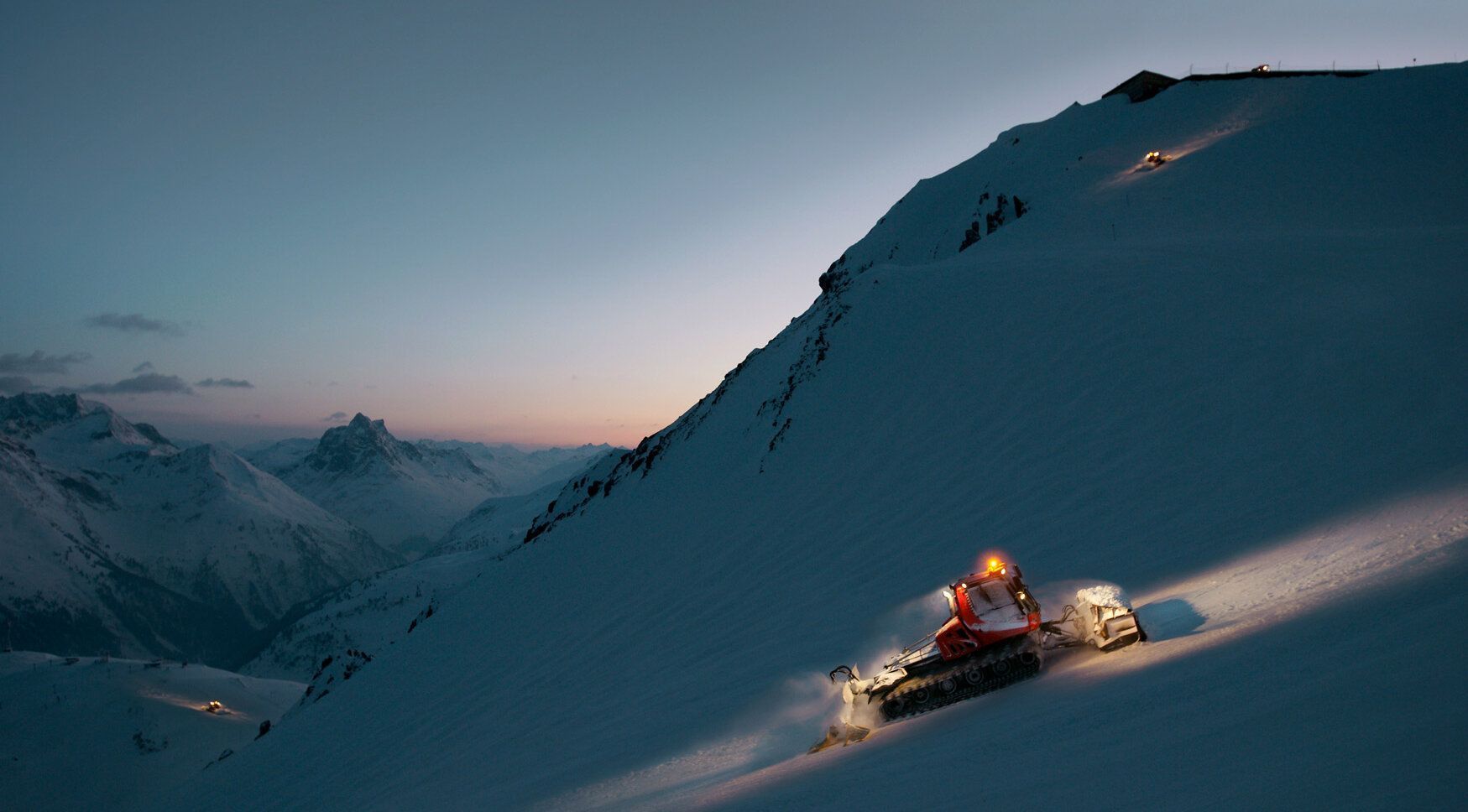 Fleet
Management
SNOWsat Fleet is the manufacturer and brand independent fleet management solution for your fleet. Whether snow groomers, excavators, quads or work vehicles - with SNOWsat you always have an overview of your vehicle fleet and its operations. The comprehensive data basis shows you, among other things, idle times, fuel consumption, speeds and RPMs as well as locations. Clear map and table views simplify the analysis. This allows you to identify optimization and savings potential with little effort. Reduce your costs and administrative effort in the long term!
Fleet
management
solution
for
ALL
vehicles
Manage all your vehicles in just one application and benefit from the uniform database and the quick overview of your entire fleet
Save
up
to
25
percent
of
your
fuel
costs
By analyzing and optimizing your data on fuel consumption, downtimes and driving routes, you can save a lot of money
Discover
optimization
potential and
increase
productivity
Use vehicle data, operation data, and position data as levers for greater effectiveness and efficiency
Security and
traceability
By automatically documenting location data and vehicle data, you can analyze accident events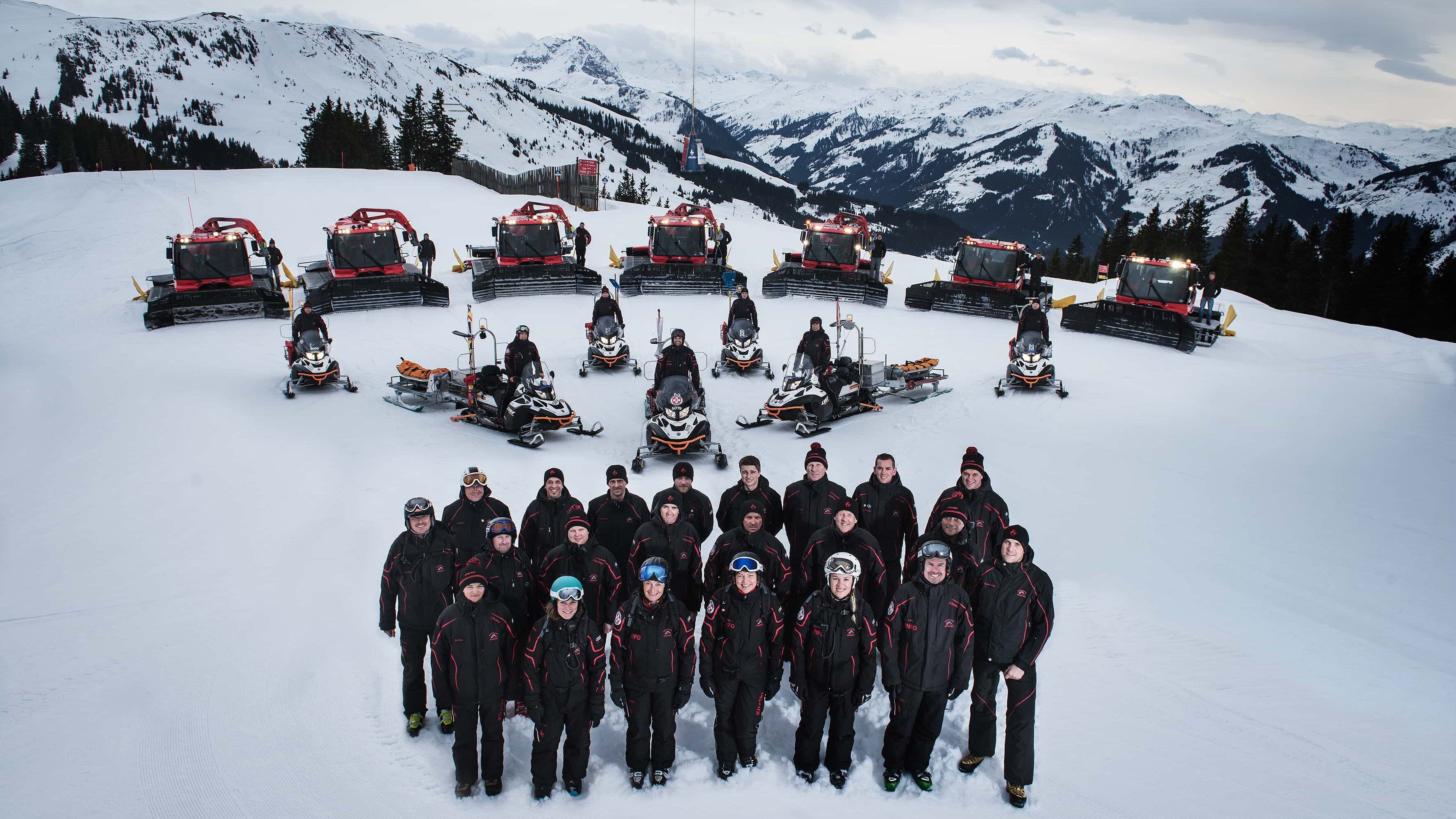 "

With SNOWsat fleet management, we can manage all vehicles with one single system. This means we always have an up-to-date overview of where the vehicles are in use. All important data is available at all times.
increase your
Fleet productivity
With the help of the SNOWsat Fleet data, you can specifically enhance and improve the use of your entire vehicle fleet.
With just one click, you can see the idle times or fuel consumption of individual vehicles. Compare individual values with each other to identify where costs arise. Using SNOWsat, you can also see on which slopes the snow groomers operate and which routes they use. Based on the data, you can derive measures such as the optimization of work processes, targeted vehicle operation or training programs for employees. In this way, you can increase performance continuously and sustainably - and save a lot of money and time.
Fine tune routes
Optimize the operation of your fleet and save time
Record
and
allocate
costs
easily
and
digitally
Create individual cost centers to decipher your cost structures and allocate them further, if necessary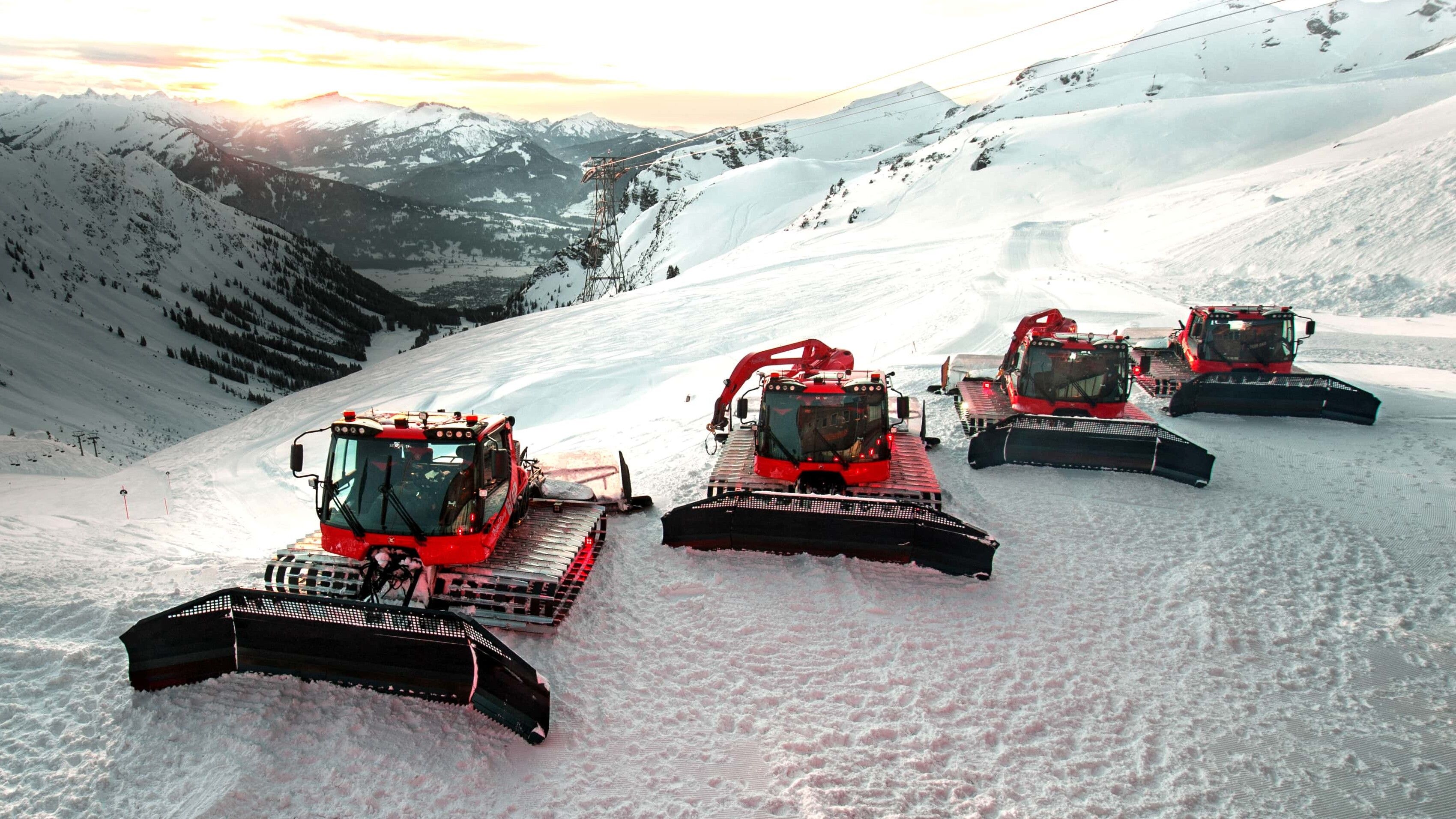 vehicle-to-vehicle
communication
SNOWsat Fleet provides the operator with additional safety and orientation.
The operator sees all vehicles that are also equipped with SNOWsat Fleet Management on a map in the vehicle display. He thus knows exactly which slope sections his colleagues are working on at that moment. In addition, he can see at a glance which winch ropes are active. Especially in poor visibility conditions, this information makes an important contribution to safety.
Easy navigation
In poor visibility, the operator can orient himself using the position data on the map
Detect
winch
rope
s
at an
early
stage
See on the map see which snow groomers are using winches and thus prevent collisions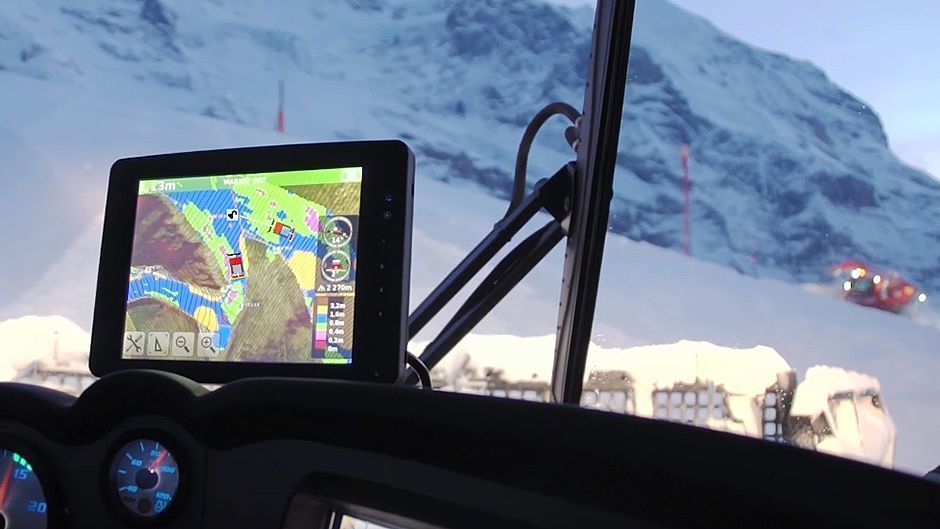 Sustainable
slope preparation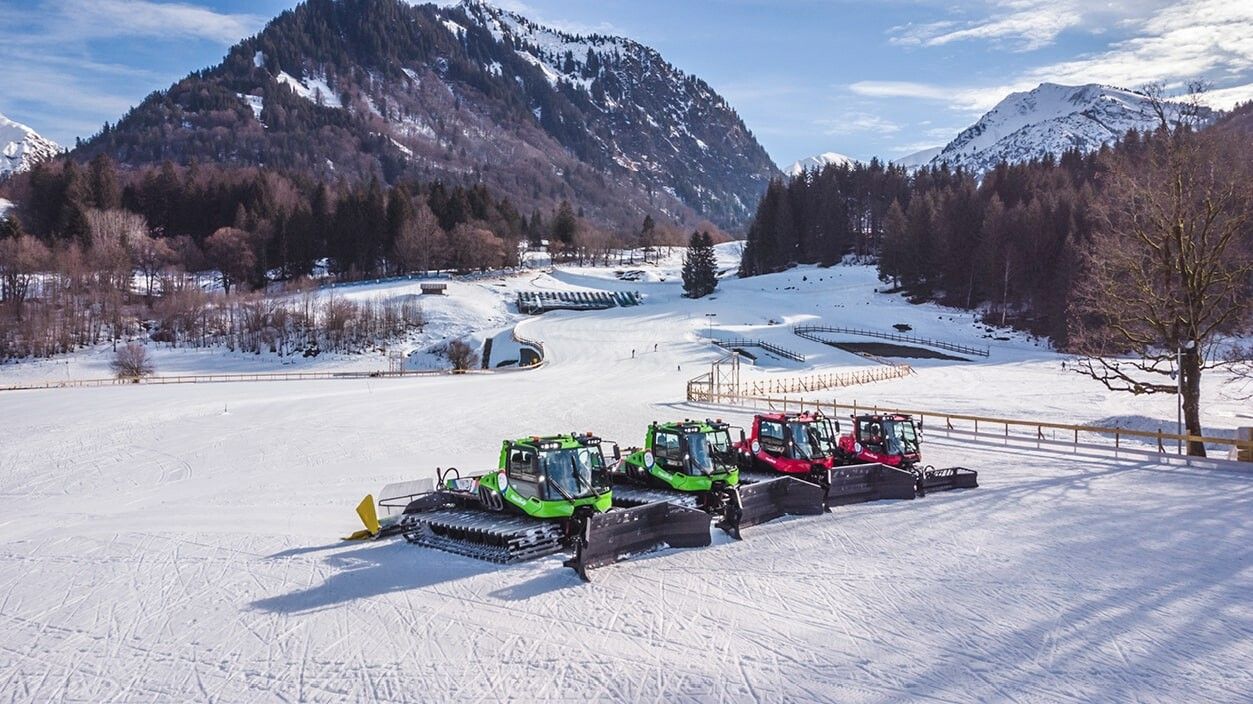 SNOWsat helps you reducing your operating costs by up to 25 percent!
By identifying fuel guzzlers and optimizing your routes, you not only save money - but also lower the impact on the environment. SNOWsat Fleet shows you exactly which vehicle is consuming how much fuel and indicates the average speed during the slope preparation. In addition, you can evaluate idle times and avoid unnecessary routes. By analyzing details in your operation, you can save up to 25 percent of your fuel costs and carry out your preparation in an environmentally friendly and resource-saving way.
Data Assistence in the
event of damage
By evaluating the CAN data as well as the location information of your vehicles, you have the data that can assist you in the event of an accident or damage.
Since the data assists in seeing the exact position data of your crew in real time, you can provide help quickly in an emergency. Also, if an accident or damage occurs, the data can assist in determing whether a snow groomer was driving with the warning signal switched on and within a certain speed range. Thus, this data enables you to better evaluate accident and damage events, including defending against third-party claims.
Analysis of CAN data
For a detailed analysis of accident or damage events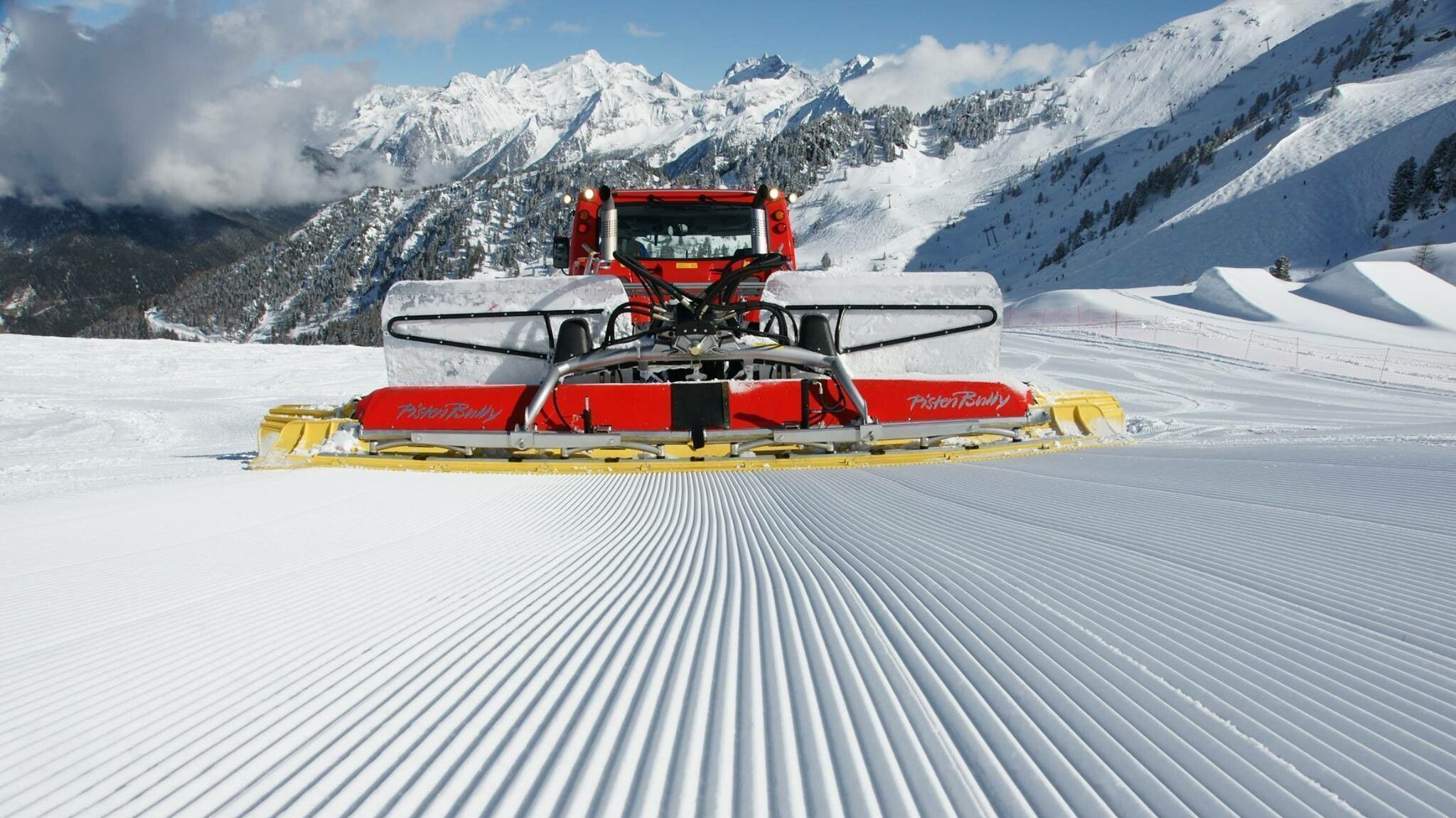 SNOWsat Fleet is a fleet management solution for all vehicles in the ski area: snow groomers, work vehicles, snowmobiles, excavators, and many more. In this video you can see how SNOWsat Fleet works! !
You want to know more about SNOWsat Fleet Management?
Send us a message now!