Work and evaluation based on data
All data in one system with SNOWsat Maintain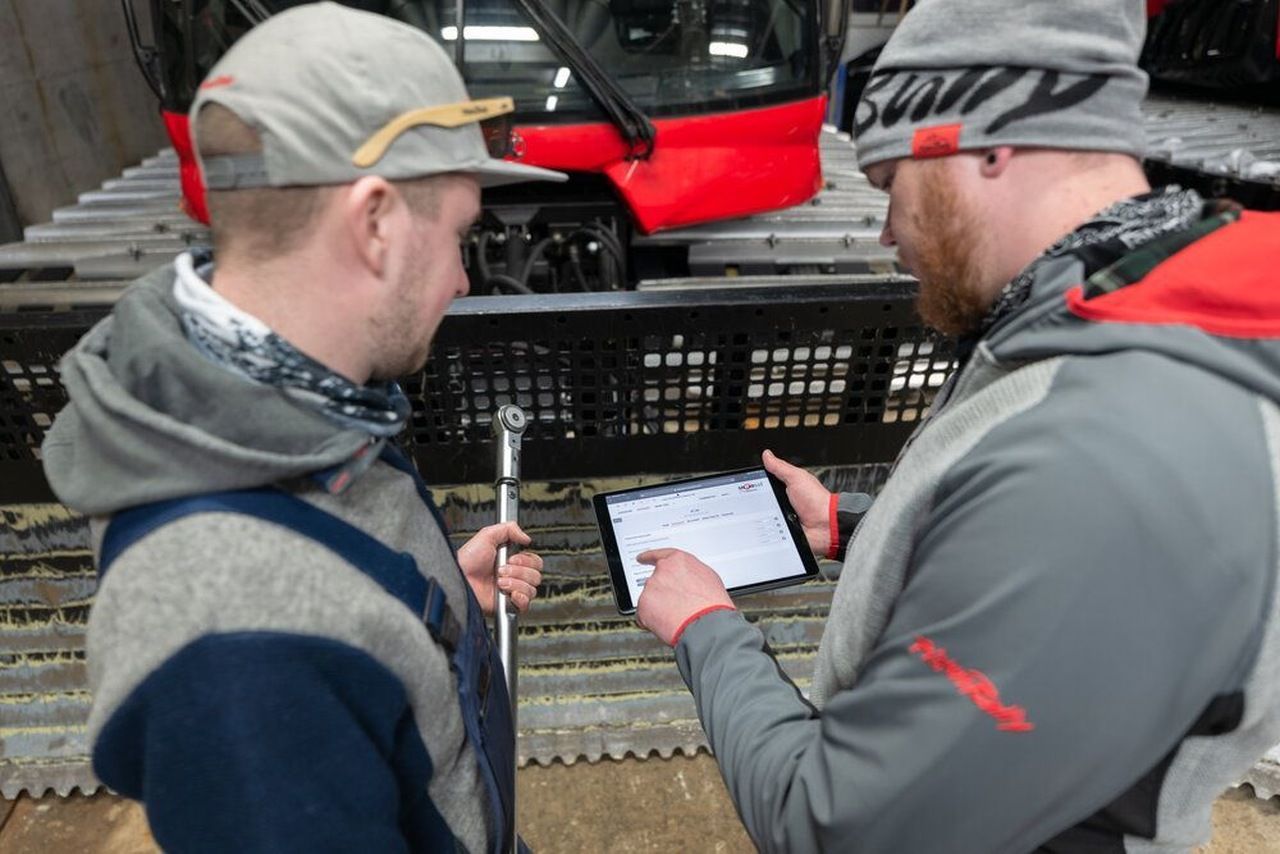 In a workshop, it is not all about hands-on work. A great deal of writing is also part of the daily job. For example, spare parts orders, maintenance performed or equipment used must be documented on a regular basis. This is important to keep an eye on the processes and the costs associated with them. These tasks often take time that will lack elsewhere.
All data in one system
This is where SNOWsat Maintain comes into play. All assets, such as lift systems, snow groomers or snow cannons, can be added to the software. All service activities, maintenance, operating fluids used and associated expenses are allocated to a vehicle or system and neatly documented. Instead of maintaining different systems and lists in parallel, the employees view everything on a single, easy-to-operate interface thanks to SNOWsat Maintain. Likewise, evaluations are much easier and less time-consuming. If the workshop manager or managing director wants to get an overview of the maintenance costs, SNOWsat Maintain provides graphically appealing assessments at the push of a button. Analyses can be performed at any time using continuous data recording: What is the current status of my expenses? What are my expenses, and where can I still improve?
Patrick Gnos, Workshop Manager at Saastal Bergbahn AG in Saas-Fee, Switzerland, knows the benefits of data-based work with SNOWsat Maintain:
"Previously, we wrote down the history of our vehicles in Excel. When we did so, we documented what we did, but spare part prices and costs were not recorded. A comparison between vehicles was not possible either. Now we can track all this, which also makes it easier to answer questions from executive management."
The workshop manager uses SNOWsat Maintain for even more evaluations:
"SNOWsat Maintain helps us to document our fuel consumption, which we need for our tax reports. In the past, our maintenance was completely analog, and we had to keep a logbook. Therefore, we looked for an easier solution to record the operating fluids. SNOWsat Maintain fully covers the logbook, the operating fluids records and the legally mandated storage of this data!"
Fürstlich-Hohenzollernsche Arber Bergbahnen played their part in the genesis of SNOWsat Maintain. Deputy Operations Manager Stefan Beywl remains enthusiastic even as roughly three years have passed since the first workshop:
"Before, we took great pains to document the operating fluid consumption in Excel. With SNOWsat Maintain, we have a clean graphic and an evaluation of each individual machine!"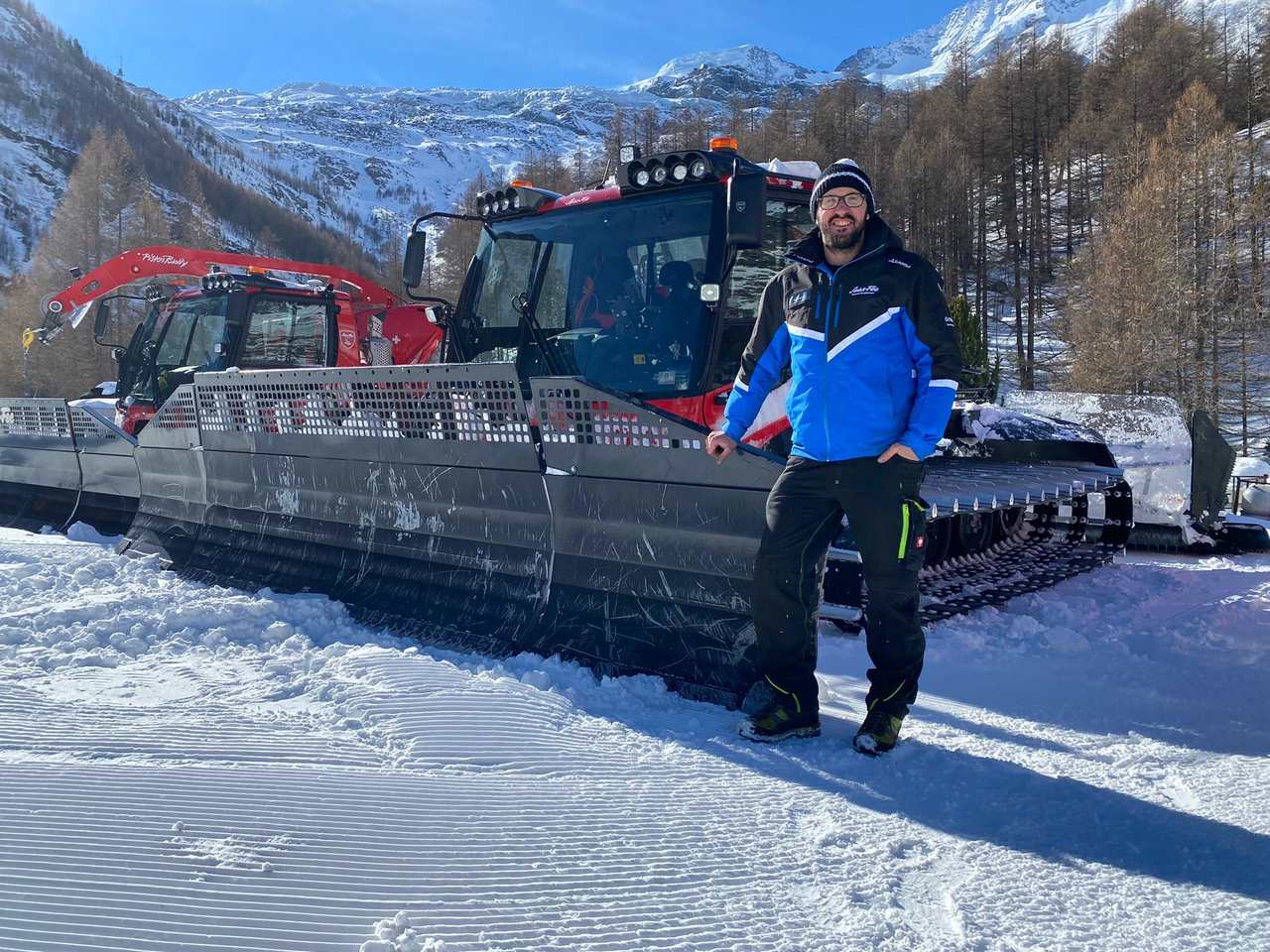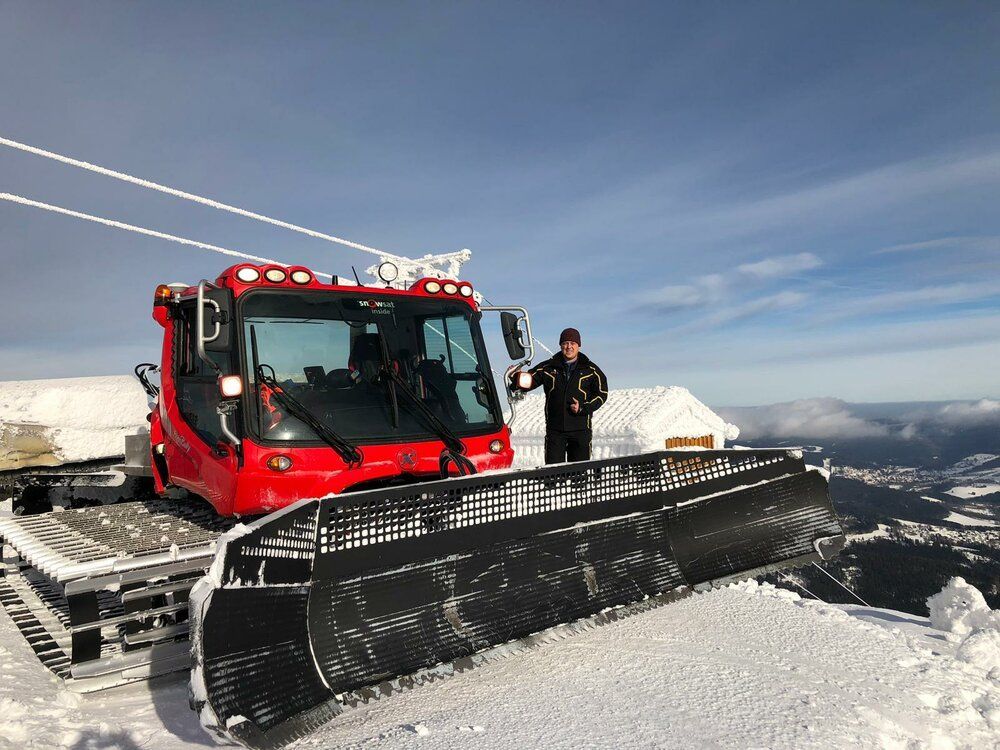 Transparent and easy data management
Documentation and evaluation made as easy as possible is more important than ever these days. Professional maintenance management is the guarantee for data-based, economic decision-making and allows more time to be spent on daily work.
Get to know SNOWsat Maintain now – for example using our free version, SNOWsat Maintain Basic.
For further information
refer to your contact person or visit our website