Space for the future
Opening ceremony in Bolzano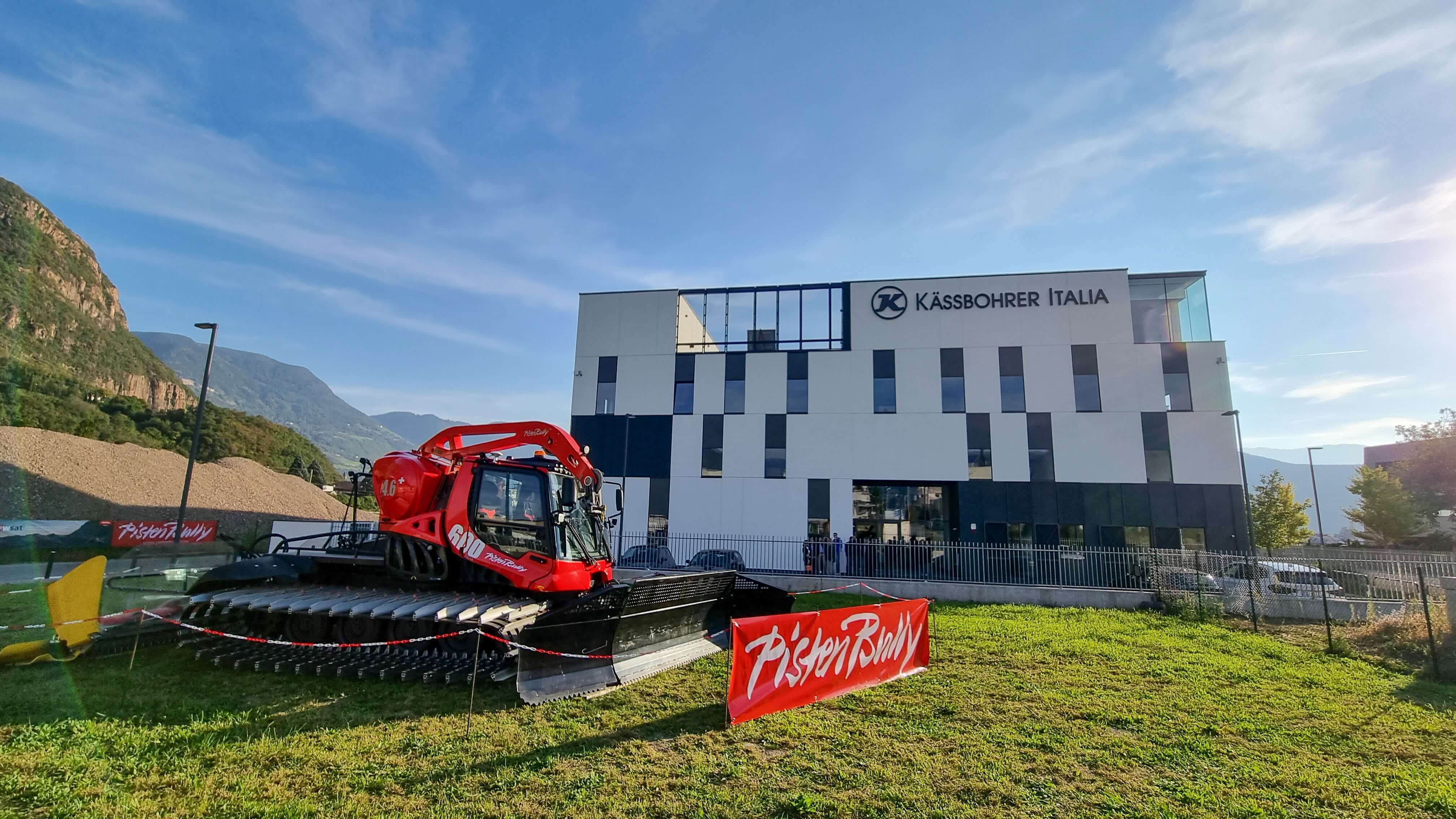 Kässbohrer Italia GmbH is celebrating the opening of its new plant in Bolzano. By building this new plant, the company is creating optimal framework conditions for maintaining its status as the leading provider of snow groomer service and sales into the future.
New plant of Kässbohrer Italia GmbH
For 25 years, the Italian subsidiary had its headquarters at Via Galilei, 32, in Bolzano. But for a long time they had been bursting at the seams there.
The new factory was erected on an area of approximately 5500 square meters in the vicinity of the Bolzano airport. The new office building, a workshop, a spare parts warehouse and a snow groomer garage were carefully planned across four floors to arrange the processes more efficiently.
Festive opening on gala evening
The festivities went on for two days. The agenda for the gala evening included the ribbon cutting in front of the workshop gates as well as the blessing of the new building. The gala dinner with Italian dishes and South Tyrolean specialties was rounded off with music at the bar together with customers of PistenBully and BeachTech.
Oktoberfest attracts operators and mechanics to Bolzano
On the second day there were 270 guests, including PistenBully operators and mechanics, celebrating the opening with an Oktoberfest theme. The highlight of the event was a championship with various games. The team from the Speikboden ski area in Ahrntal won.
Thanks to the new building in Bolzano, Kässbohrer Italia GmbH sees itself as ideally equipped for the future.