Scheduling and managing maintenance digitally
Everything in view with SNOWsat Maintain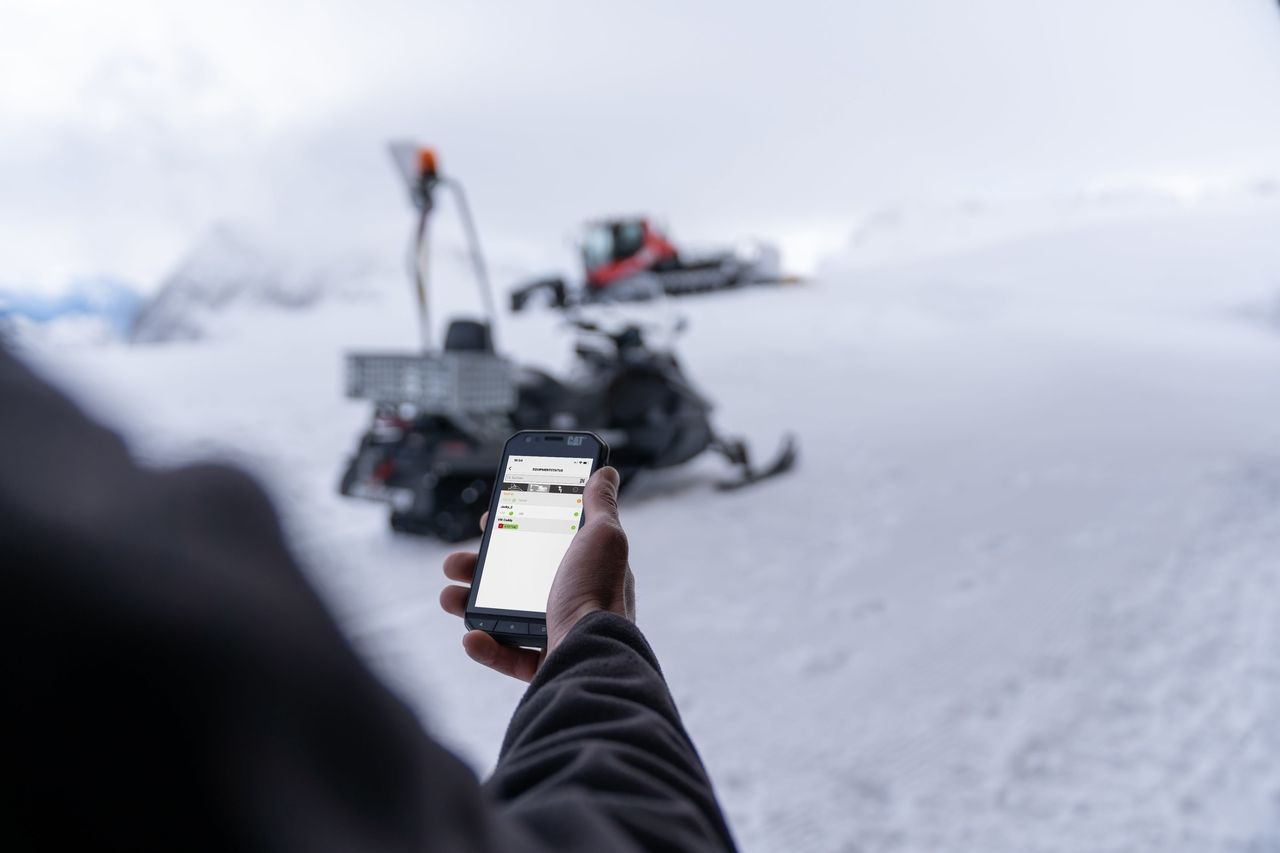 There is always something to do in the workshop of a ski area. In addition to servicing and repairs, all assets – from the lift system to the fire extinguisher – must be serviced and inspected regularly. Sometimes there are prescribed maintenance intervals or periods for this, governed by operating hours, for example. For short-term orders in particular, it is vital that all necessary parts are in stock and the employees can reserve corresponding capacities. SNOWsat Maintain provides support for this.
Scheduled maintenance – visible to anybody at any time
SNOWsat Maintain allows the workshop manager to define automatic notifications for pre-defined maintenance intervals. The employees are notified early on and can schedule the maintenance work. At the same time, the storage management function allows them to check whether all required spare parts are locally available. If this is not the case, they can order supplies in the spare parts online store in just a few clicks. In this way, work orders can be easily planned and prepared in advance.
Ingo Dürlinger, Area Manager of Ropeways/Slopes at Schmittenhöhebahn AG in Zell am See, Austria, knows the benefits of SNOWsat Maintain in daily use:
"SNOWsat Maintain makes scheduling in the workshops easier for us. We have sixteen vehicles. Not all of them come to the workshop for refueling. In the past, we had to read off the operating hours manually on all sixteen vehicles. Now we can see this information online for all vehicles just by pressing a button. As a result, we know exactly when each machine needs to be taken to the workshop. This improves my planning, and I can directly notify the manager of the workshop and the operators. This is a huge advantage that results in far less trouble!"
Patrick Gnos, Workshop Manager in Saas-Fee, Switzerland, has had similar experiences:
"Our vehicles are repaired in various locations. In the past, you had to go to the vehicle first to see what had to be done. Now SNOWsat Maintain shows me where the vehicle is and what must be done. Thanks to the app, we see even directly on our cell phones which vehicles are ready for operation. This takes far less time than before!"