Easy stock management in the warehouse
SNOWsat Maintain – less search effort – more time for important things!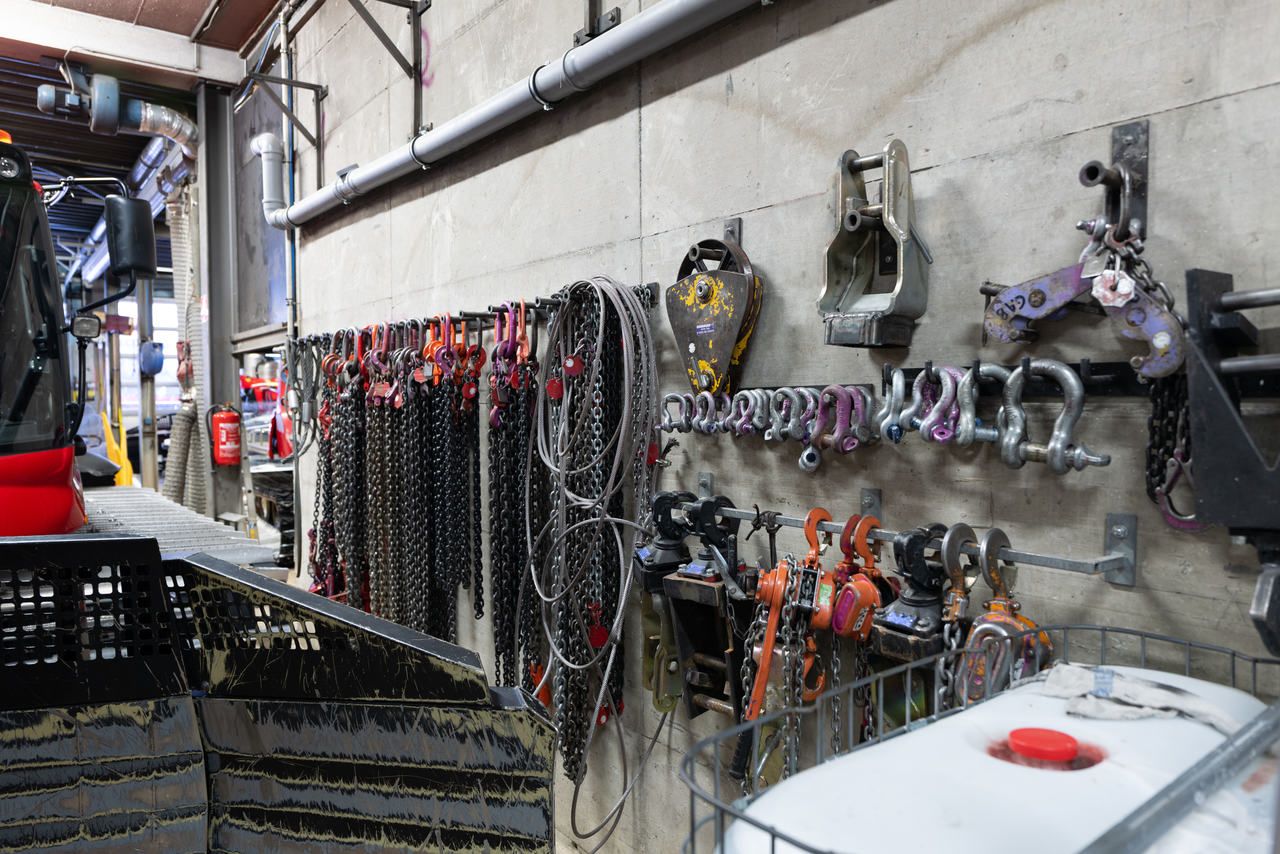 A warehouse that is organized and stocked well is the basis for smooth processes in the workshop. You can carry out maintenance and repairs within a short time only if you have an overview of your inventory. In the hassle of everyday life, documentation and orderliness are often neglected all the same. This is where SNOWsat Maintain comes into play. The integrated warehouse management offers intuitive and easy digital management of your inventory.
Always keep your inventory in view and restock in due time
With SNOWsat Maintain, every employee can see at a glance what articles are in stock. Changes to the inventory can be noted right in the software. Thus the overview of the available articles is always up to date. Missing parts are detected early and can be reordered directly using an interface to the spare parts online store. This ensures that all parts necessary for future maintenance and repairs are available.
Matthias Hofer, Workshop Manager at Klausberg, Ski World Ahrntal, Italy, uses SNOWsat Maintain regularly. "Ordering spare parts is much quicker thanks to SNOWsat Maintain! We see all serial numbers directly and can enter specific comments on the individual spare parts."
Evaluating (spare parts) costs without effort
Another advantage of the warehouse management of SNOWsat Maintain is the unbroken documentation of changes to the inventory and the related costs. If it was necessary to take great pains to compute the total orders before, SNOWsat Maintain now provides detailed evaluations, for example on spare parts costs, at the push of a button. If you want to know all the details, you can call them up, even for individual vehicles, and compare them. This makes spotting and optimizing cost drivers even easier.
Saving time by digital warehouse management
Stefan Beywl, Deputy Operations Manager of Fürstlich-Hohenzollernsche Arber Bergbahnen , is also an outspoken champion of warehouse management. "For us as a small ski area, a proprietary SAP system for our warehouse would be uneconomical. Here, SNOWsat Maintain provides a good alternative. Warehouse management is integrated into our system. We use it to record and manage all materials. Before, this was all analog – in thick binders."