Successful competition
PistenBully provides ideal conditions for the competition at the FIS Nordic World Ski Championships 2021 in Oberstdorf and turns this outstanding winter event into a showcase for sustainability thanks to its fleet, which is the cleanest on the market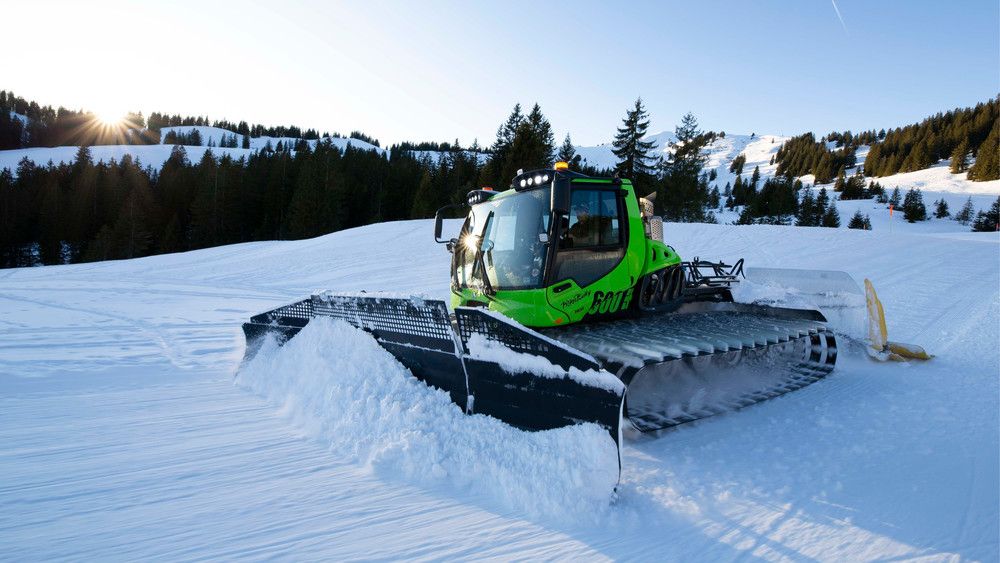 Sustainability in focus
High-tech equipment from Kässbohrer provides ideal conditions on and around the race course. PistenBully has been selected as a sustainable means of ensuring ideal conditions on the cross-country ski tracks and at the ski jumping hills. It was the entire package – both machinery and service – that won this contract. The PistenBully fleet adorned with World Championships graphics will be put into operation starting December 2020. A possible record-breaker in the game is the green PistenBully 600 E+.
The main attraction will be the cross-country ski run specialist, PistenBully 100, with its new and extremely efficient tiller. Its top-notch performance ensures maximum area coverage when grooming. The refined finisher profile paves the way for the athletes to deliver top performances of their own. And all this while setting records in sustainability.
"The athletes will be performing at the top of their game during the FIS Nordic World Ski Championships – and for this, we need strong partners who make these very performances possible. Thanks to PistenBully, we can create optimum conditions for the sport in the stadiums. We are happy to be running the Nordic World Ski Championships in Oberstdorf with such an experienced and reliable partner." Moritz Beckers-Schwarz, General Manager of the FIS Nordische Ski-Weltmeisterschaft Oberstdorf/Allgäu 2021 GmbH
See you in Oberstdorf!