Efficiency pays off (1/3)
SNOWsat has proven in recent years that investing in digital solutions for ski areas pays off. In the long run, that is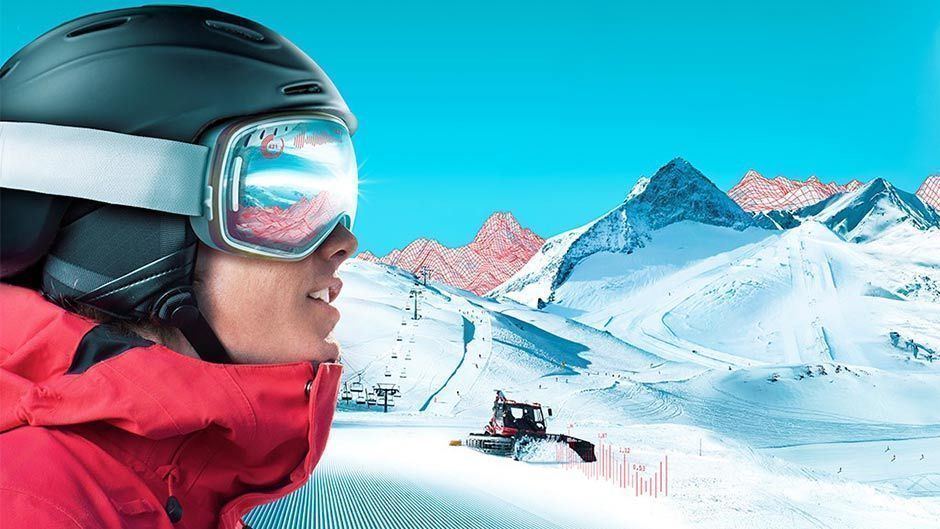 Because SNOWsat entails more than just cutting-edge technology. It also comes with a promise from Kässbohrer Geländefahrzeug AG to equip its customers with a tool that prepares them for the future. In a three-part series, Kässbohrer is shining the spotlight on customers who use SNOWsat to boost their efficiency and improve their everyday work.
Major cost-cutting in snowmaking
One of the largest cost factors at any ski area is the production of machine-made snow. SNOWsat provides detailed information on which snowguns must be activated at what times. This allows the grooming time of the snow groomers to be optimized and means that snow can be produced as needed. The result is an enormous financial advantage. Your investment will pay for itself within a short time.
Arnold Holl is the Managing Director of Skiliftgesellschaft Jungholz in Tyrol. He has been using SNOWsat from the beginning. After five years of SNOWsat experience, he confirmed in a 2015 interview with Kässbohrer, "We fully rely on SNOWsat when making the decision about when to stop snowmaking because we want the decision to be based on data, not feelings. The system determines the actual state, which the decision makers can then use to define the end of snow replenishment. At our ski area, this has reduced snowmaking expenses by up to 20% compared to earlier winters."
Opening the slopes earlier and for longer
Thanks to the early and targeted planning of snowmaking using the SNOWsat data, it is possible to open the slopes earlier and to close them later at the beginning and end of the season. Thomas Lingg, Managing Director of the Imberg aerial tramway in Steibis, Germany (also a SNOWsat pioneer) has experienced this benefit himself: "Since our ski area is at a medium elevation, it's only natural that we have to deal with mild temperatures. Thanks to SNOWsat, we can keep the run down into the valley open significantly longer. For us, this means a gain in revenue in the six-figure range. This has been a great investment for us!" he says in an interview with Kässbohrer.
Reduced fuel consumption
Snowmaking is not the only area where the digital SNOWsat solutions provide a real advantage. The data from the software provides important information for fleet management and reveals areas with cost-cutting potential. Optimized workflows and operating routes, as well as significantly reduced fuel consumption, are the result. Matthias In-Albon, Managing Director of Bergbahnen Destination Gstaad, Switzerland, has been using SNOWsat for many years. Efficient grooming allowed him to cut down on far more than just diesel fuel. If you include energy and water in the calculation, he saved approximately CHF 300,000 (Swiss francs) in the 2016-17 season.
Looking ahead: the "green" world championships in St. Moritz
The outstanding results achieved by SNOWsat were part of the concept of the FIS Alpine World Ski Championships 2017 in St. Moritz, Switzerland. In our next issue, you will learn how the digital solutions were implemented there!