By far the best solution
With SNOWsat ToDo, SNOWsat Maintain and other SNOWsat solutions, Kässbohrer has been relying on digitalization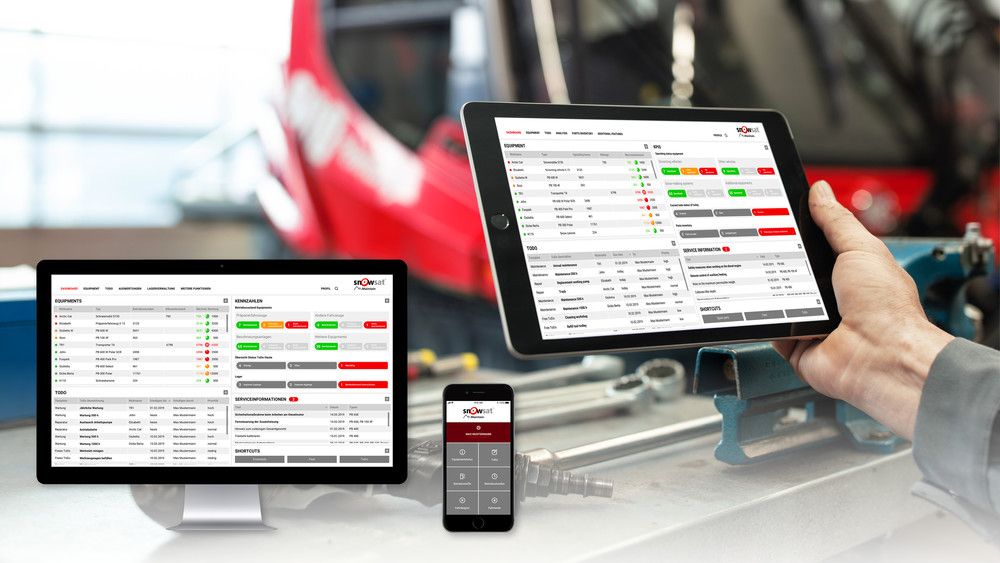 Large team meetings, shift changes and face-to-face contact with colleagues from various departments – many things that were absolutely normal a year ago are now considered risky during a pandemic. To protect the health of all people involved and to keep operations going, digital solutions are in greater demand than ever during this season. An important ToDo: Keep distancing!
Slope, workshop, office and snowmaking – all areas must work in perfect harmony with each other to ensure that operations run smoothly on ski days. With SNOWsat, this is done almost 100% digitally – which means no contact. The slope manager or ski patrol can make note of tasks and process them anywhere using their smartphones or PCs and assign them to their colleagues individually and based on location. When starting their PistenBully, operators see immediately which tasks have been completed in the previous shift and which remain to be done – without an in-person handover at shift change. Thanks to the real-time display of the equipment status, the workshop manager knows as soon as they start in the morning which vehicles are available and what maintenance tasks are pending. The slope manager is also informed and can plan the deployment of the fleet. Hygiene? Check!
The risk of infection can only be minimized if everyone complies with safety directives and hygienic standards. Checklists that are specifically customized for before, during and after the shift ensure that nothing will be forgotten anymore – especially the daily cleaning of the driver's cabin. This is how SNOWsat is helping to implement individual hygienic plans for the protection of all employees and guests.
Fully digital and intuitive
With SNOWsat ToDo, SNOWsat Maintain and other SNOWsat solutions, Kässbohrer has been relying on digitalization, even before the arrival of the coronavirus. For many years, numerous ski areas have been benefiting from the savings as a result of using the software. SNOWsat does more than just provide a reliable data pool that can be used to plan snowmaking operations far in advance. The new solutions facilitate communication, improve workflows making everyday work more productive over the long term.