Back on the line!
We are all back and working at full speed to master the current situation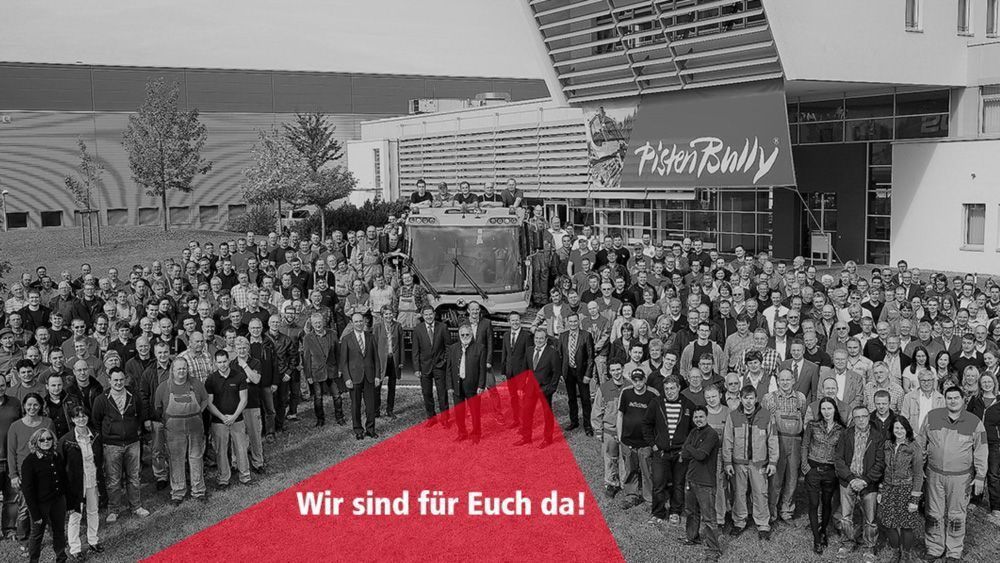 As usual, we are at your disposal with all our services, spare parts deliveries and all other services in high quality.
From 4 May 2020, vehicles will once again be rolling off the production line at Kässbohrer Geländefahrzeug AG. We set up a task force very early in March, which closely monitored the supply chain and took action in the case of critical parts. The supply chain is intact, so that we are optimally supplied with materials. At the beginning of the year, we produced the vehicles for the USA and other overseas countries and have already delivered most of them.
Service, spare parts and sales
All spare parts are still available! Take advantage of the interesting special prices for a wide range of spare parts and services as part of our summer promotion until 15 September 2020! For the first time the summer special offer is now available in the web shop. Discover online now! For countries that are supplied with spare parts directly from Laupheim, the following are still valid:
Service Hotline: 24 hours a day, 7 days a week
Express delivery throughout Europe: overnight
Express delivery worldwide: max. 3 days
Our mechanics primarily carry out service on your vehicles in our workshops, but if desired – in compliance with all hygiene protection measures – they can also carry out this service on your premises. The sales staff are also happy to assist you under these safety measures. All your contact persons – at the company location in Laupheim as well as in the subsidiaries – can be reached under the known numbers and e-mail addresses! Stay healthy, act responsibly and let us move forward together energetically and full of confidence. The future? It always starts today!