Sustainable!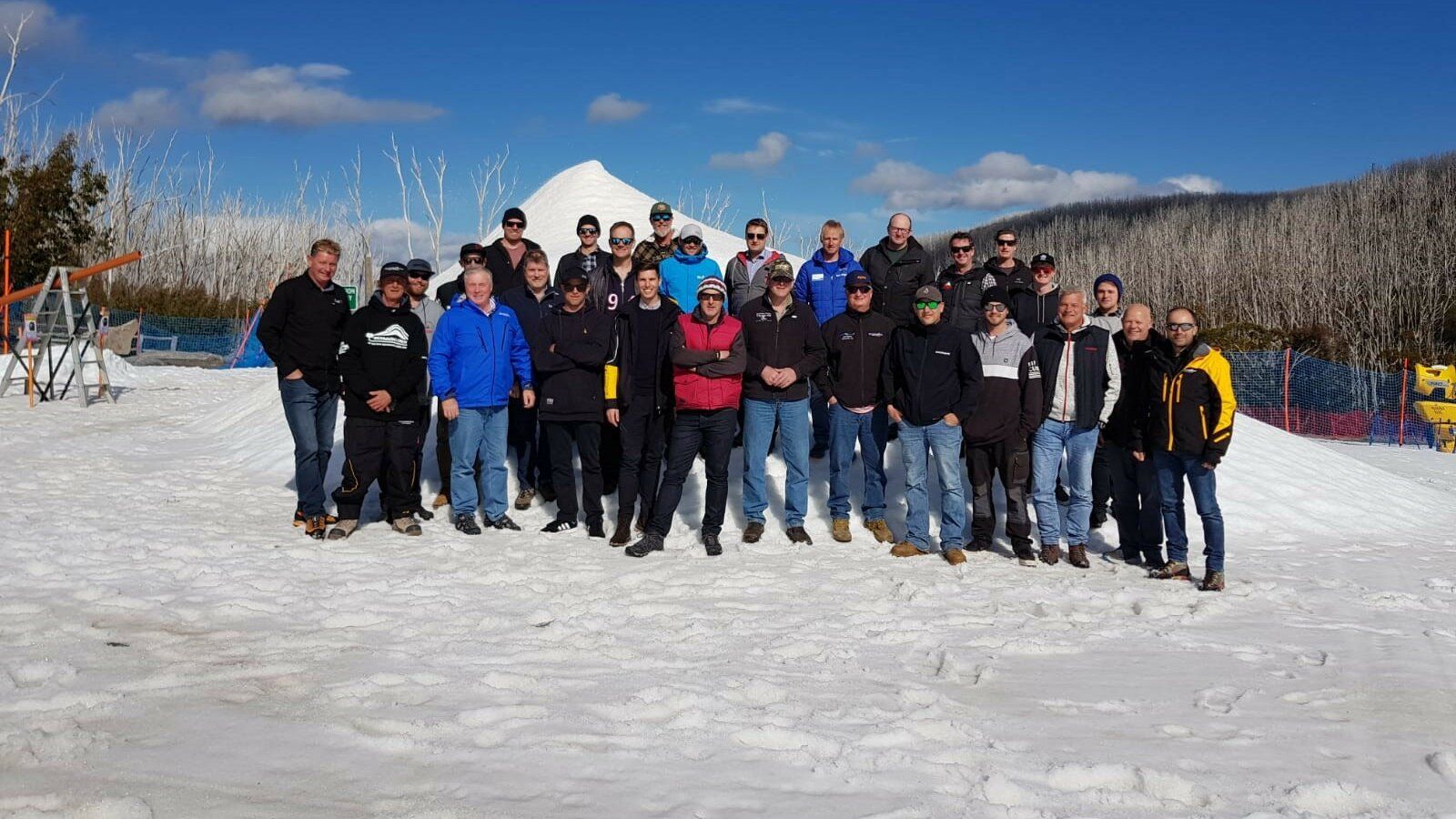 SNOWsat for snowmakers - this was the topic of the presentation, Stefan Lux (Head of Business Unit SNOWsat) held at the Snowmaking Conference at Lake Mountain Ski Resort (Australia).
The workshop, organised by TechnoAlpin, focused on the interaction between SNOWsat and the ATTASplus snowmaking software. But that's just one advantage out of many. In order to have perfect snow conditions throughout the season, ski resorts invest a lot in technical snowmaking. SNOWsat makes snowmaking even more efficient - not only by saving the valuable resource "snow", but also in terms of financial savings. Thanks to demand-oriented use of snow guns based on the data provided by SNOWsat, ski resorts can save up to 15 percent of their snow-making costs. SNOWsat provides precise snow depth data from the entire ski area. Based on this data, snow making can be planned at an early stage. Snowmakers know exactly which snow guns need to be activated in a certain time.
The result: completely covered slopes throughout the entire season with the highest quality on the slopes at minimum cost. The result: a successful winter and happy skiers In addition to the focus topics snow depth measurement and snow management, the new SNOWsat solutions were presented at the Snowmaking Conference. The simplified communication and the transparent knowledge base for the whole team are only some of the advantages of the digital SNOWsat solutions. The winter season in Australia's ski resorts is coming to an end in a few days. The conclusion of the ski resorts' managers: This winter has been very successful! Due to the optimized snowmaking, there was enough snow available everywhere in the resort – for the whole time. A paradise for skiers! Click here to learn everything about SNOWsat snow management!