New logistics center
Only ten months after the ground-breaking ceremony, Kässbohrer Geländefahrzeug AG completed the new logistics center on the Laupheim company grounds in October of 2019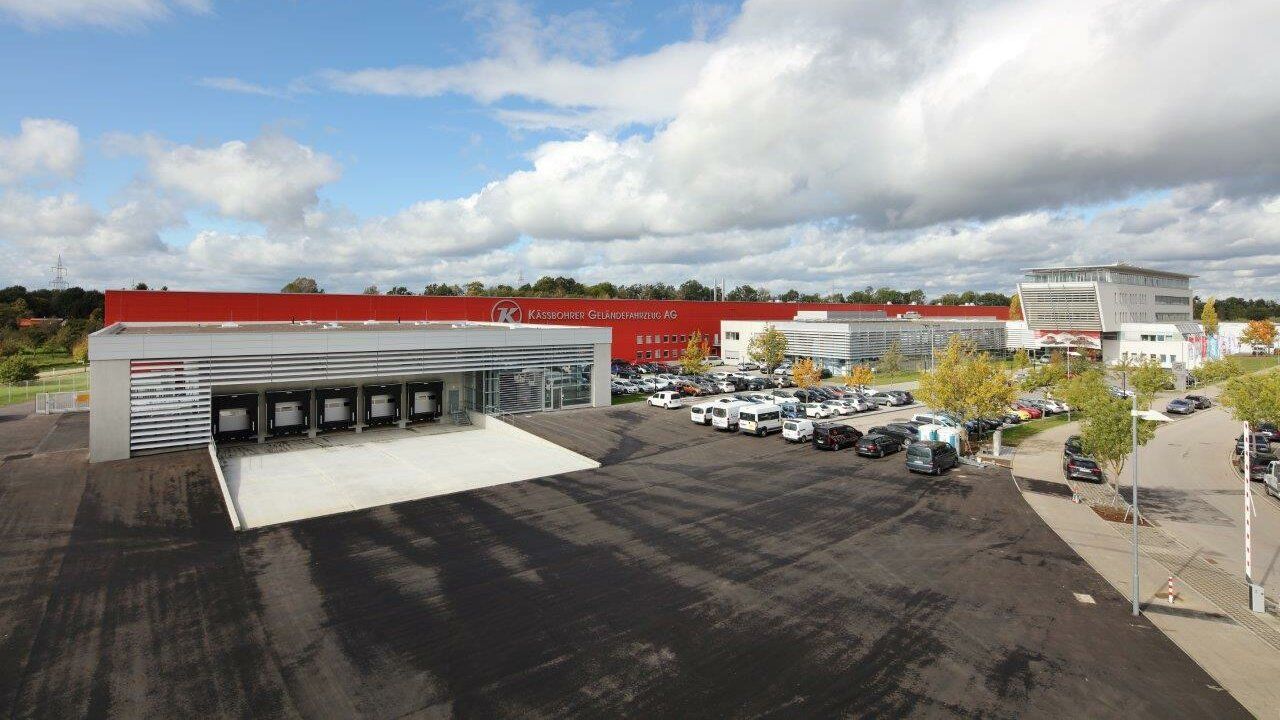 Last Saturday the new building was festively opened with the employees as part of the 50-year anniversary of PistenBully. The new building is directly connected to the existing warehouse. The goal is to enable optimum flow of goods for acceptance of the goods as well as notice of delivery to Production and spare parts picking.

Under the direction of Uwe Thierer, Vice President Production and Logistics, a team with members from Logistics, ITO and Facility crafted a plan for use of the logistics center. The 6000 square meters of floor space, of which 300 square meters are used for offices, have two storage systems with state-of-the-art automation technology installed. A fully automated small parts storage area provides space for approximately 30,000 items. Kässbohrer Geländefahrzeug AG attached great importance to providing the employees with state-of-the-art, ergonomic order picking workstations. The detailed planning includes an autonomous high-bay storage area with up to 4000 storage positions, which will contribute to the optimum logistics process starting from its completion.
After the customer center recently opened in 2017, Kässbohrer Geländefahrzeug AG has built yet another new structure to take into account the increasing space requirements due to the continuous expansion of the business. These two substantial investments in new buildings indicate the company's solid and strong development and make a clear statement about its trust in Germany and Baden-Württemberg as a business location. Employees and suppliers can depend on Kässbohrer Geländefahrzeug AG as a reliable partner in the future, too.
Facts about the logistics center in Laupheim
Construction of logistics center begins January 2019
Completion October 2019
Total floor space approx. 6000 m² (incl. office)
Office space approx. 300 m² for 18 employees